---
We do have air conditioning and wifi throughout the house. The wifi may not be the fastest, but there is a cafe one minute away, with a fast upload speed.
The main entrance is amazing! We have plants everywhere and love our boho macrame hangings!  
---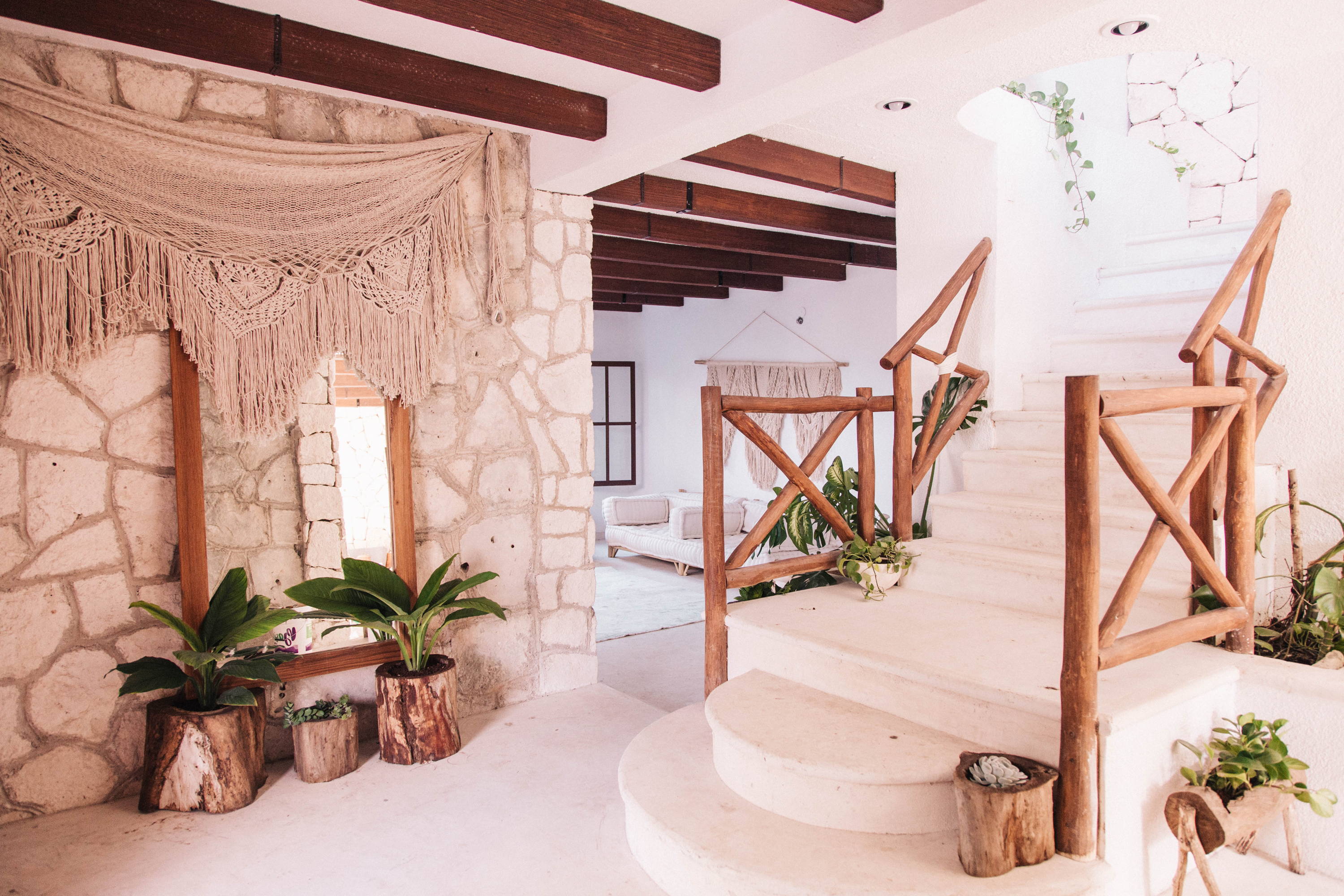 ---
This is one of our two living rooms. We have extra space to fit floor pillows and things for events. Our couches are the MOST comfy.
---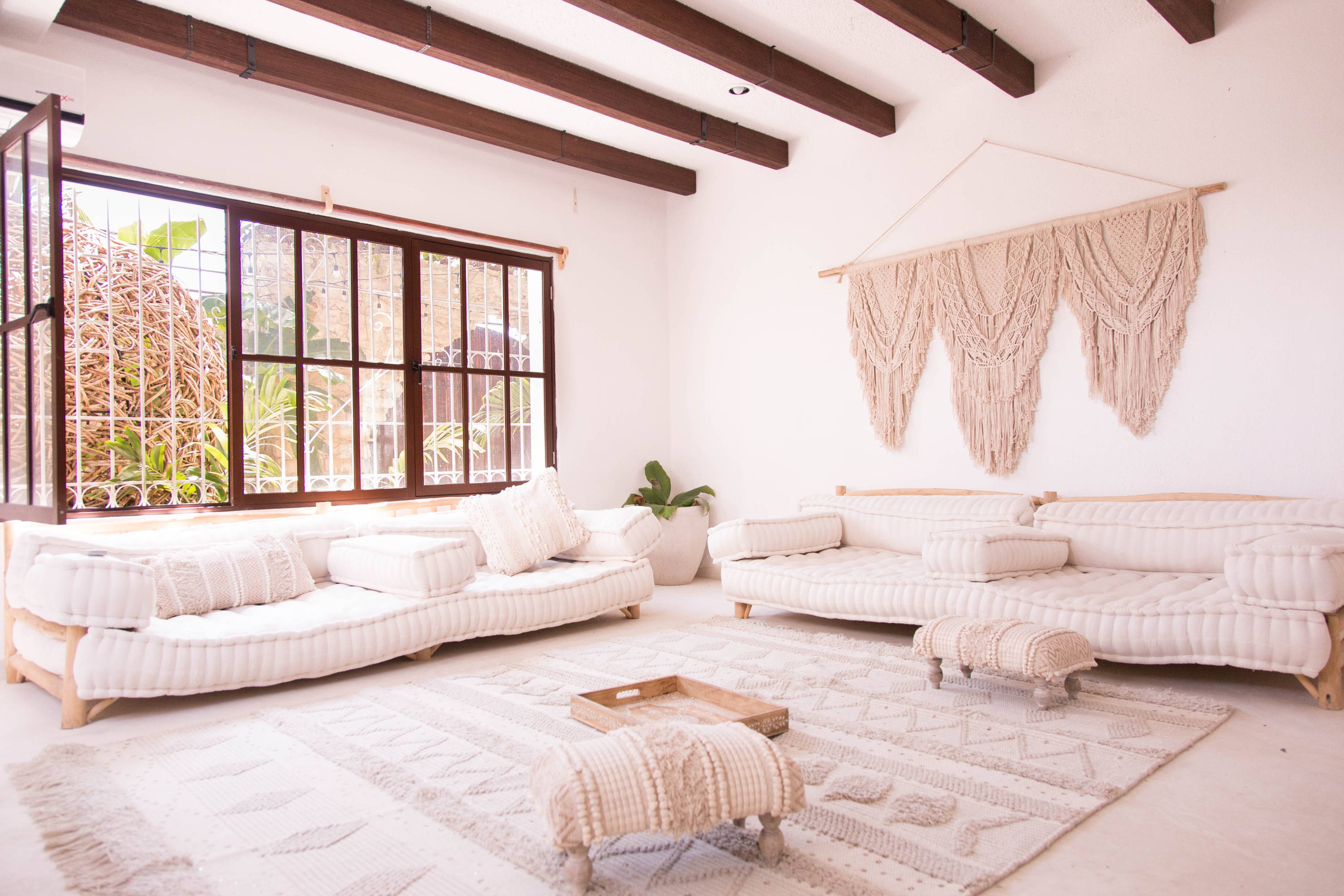 ---
Our kitchen is an eclectic mix of beachy/boho/Mexico style. We have a gorgeous island and a custom made palette wood table and chairs. Feel free to use our fridge and other appliances and storage. 
---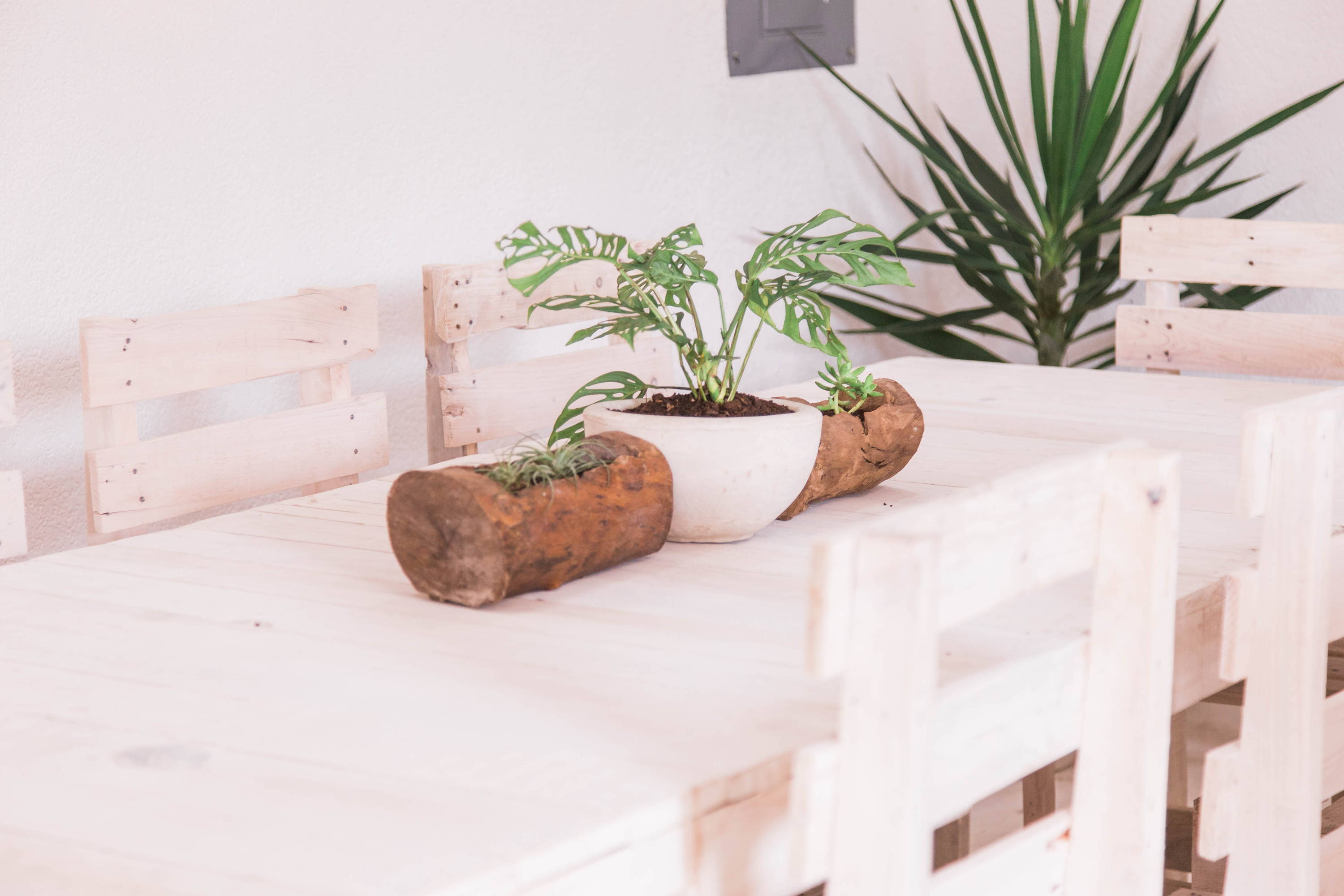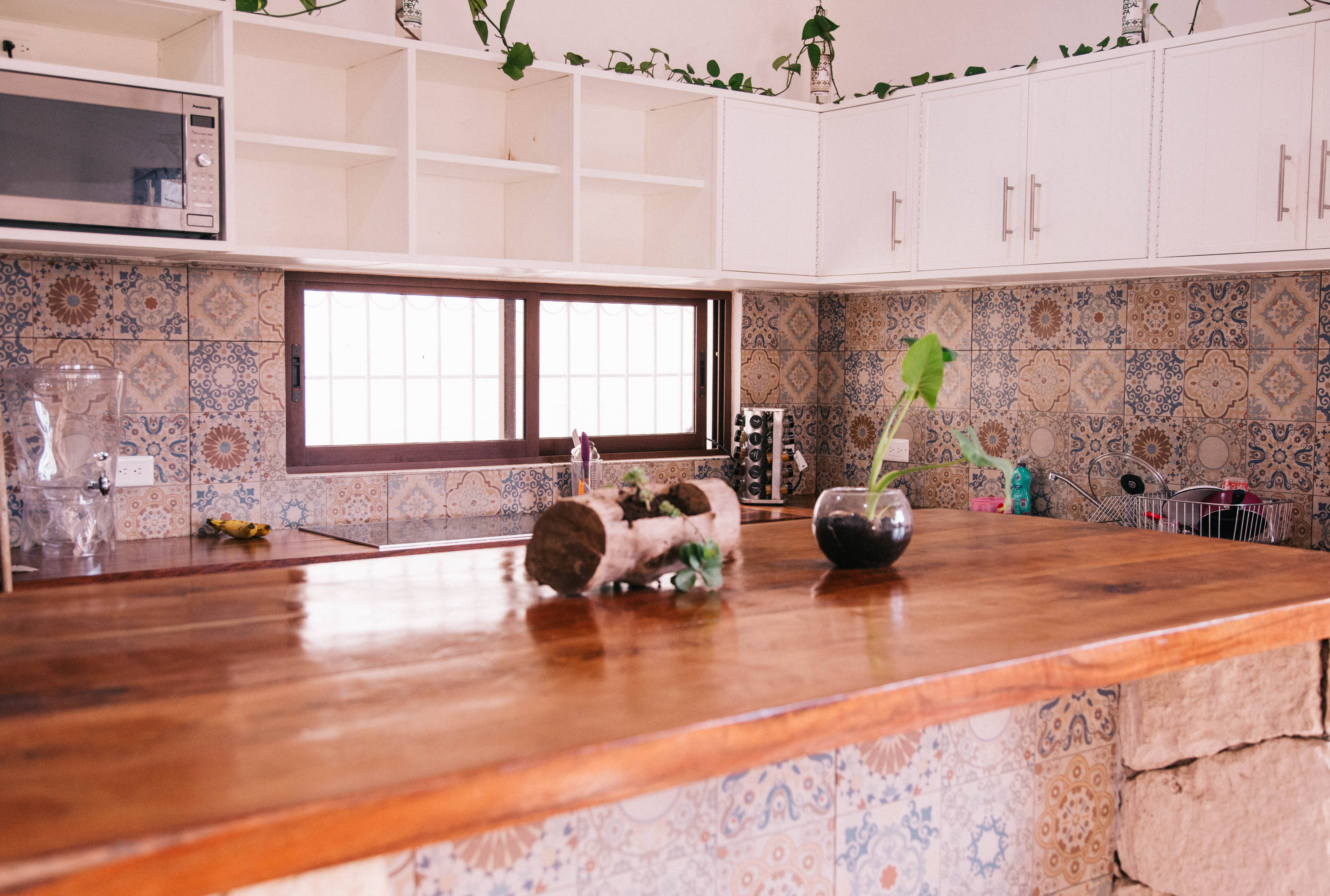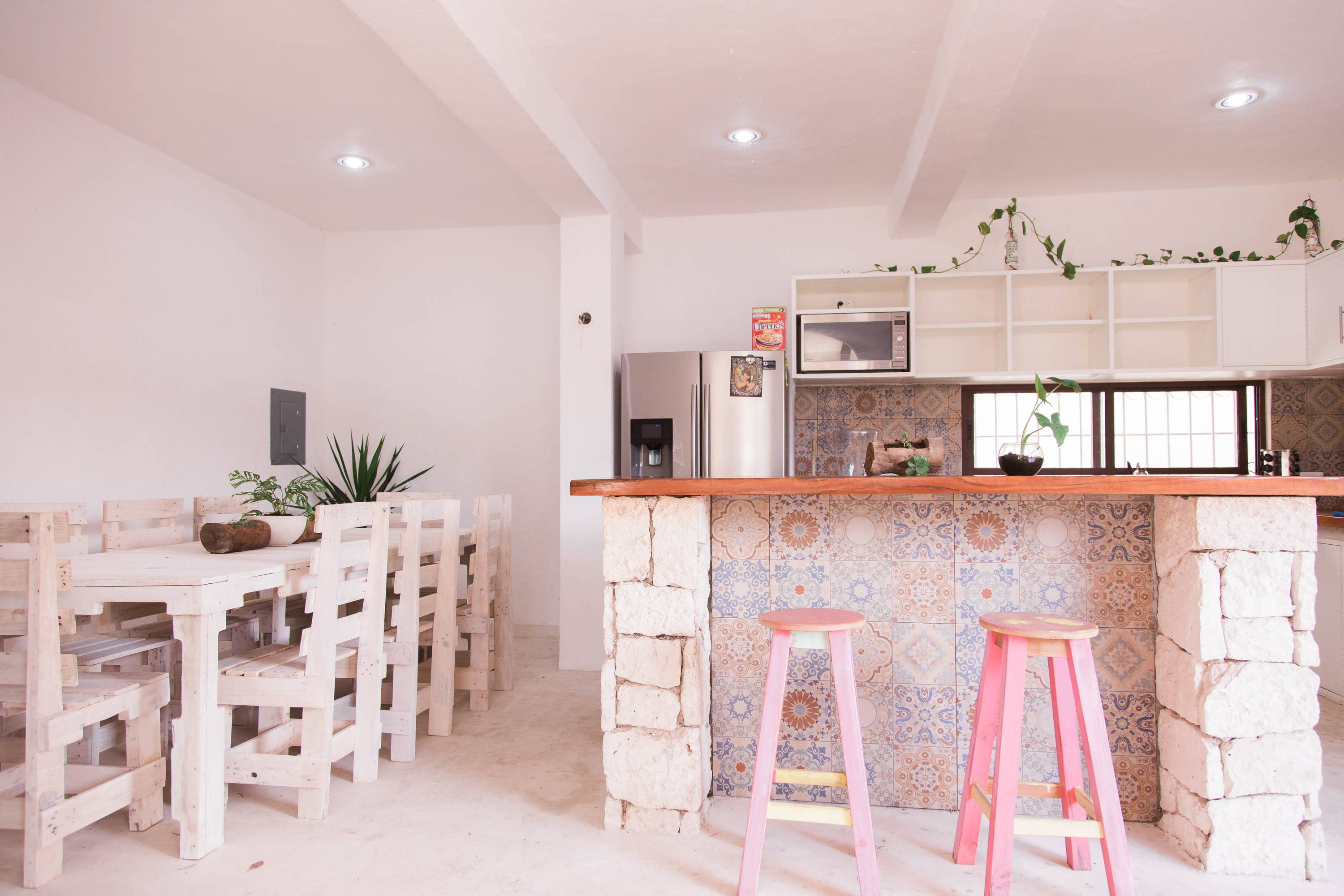 ---
Rooms-
The Friend Suite
This is a gorgeous suite, complete with it's own living room, (not pictured) and a stunning bathroom. While the photo shows just one bed, we do have 3 matching beds in there now and will be updating photos. This suite is perfect for friends traveling together. It can sleep two to a bed and we have floor and hammock space available for 1-2 more. (So total of 3-8 people)
Beamed double vaulted ceilings, stone feature walls and a soft white neutral palette. Hand made Mayan beds with inlaid stars, to keep it magical.
There is air conditioning throughout the entire house and in this room as well.
---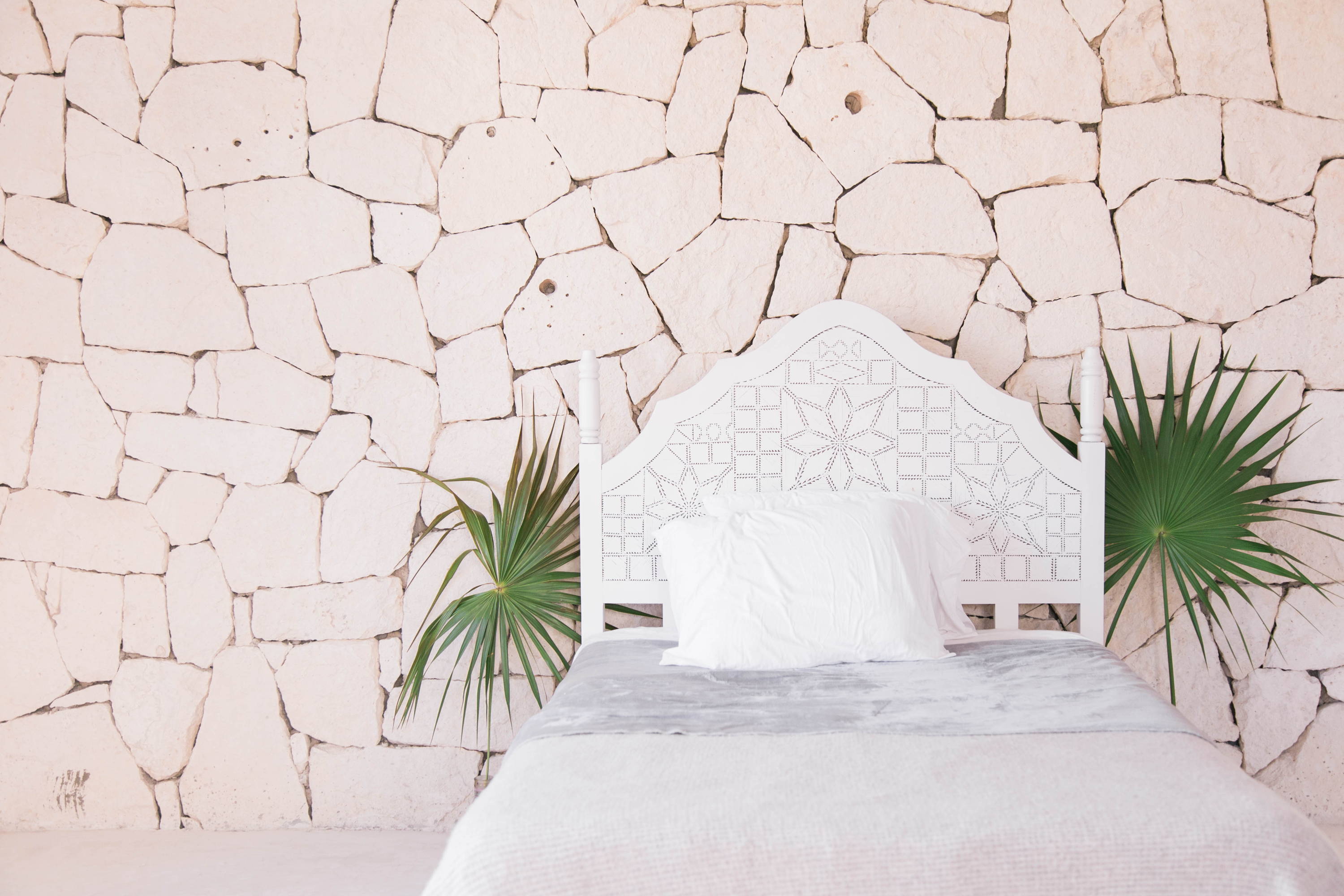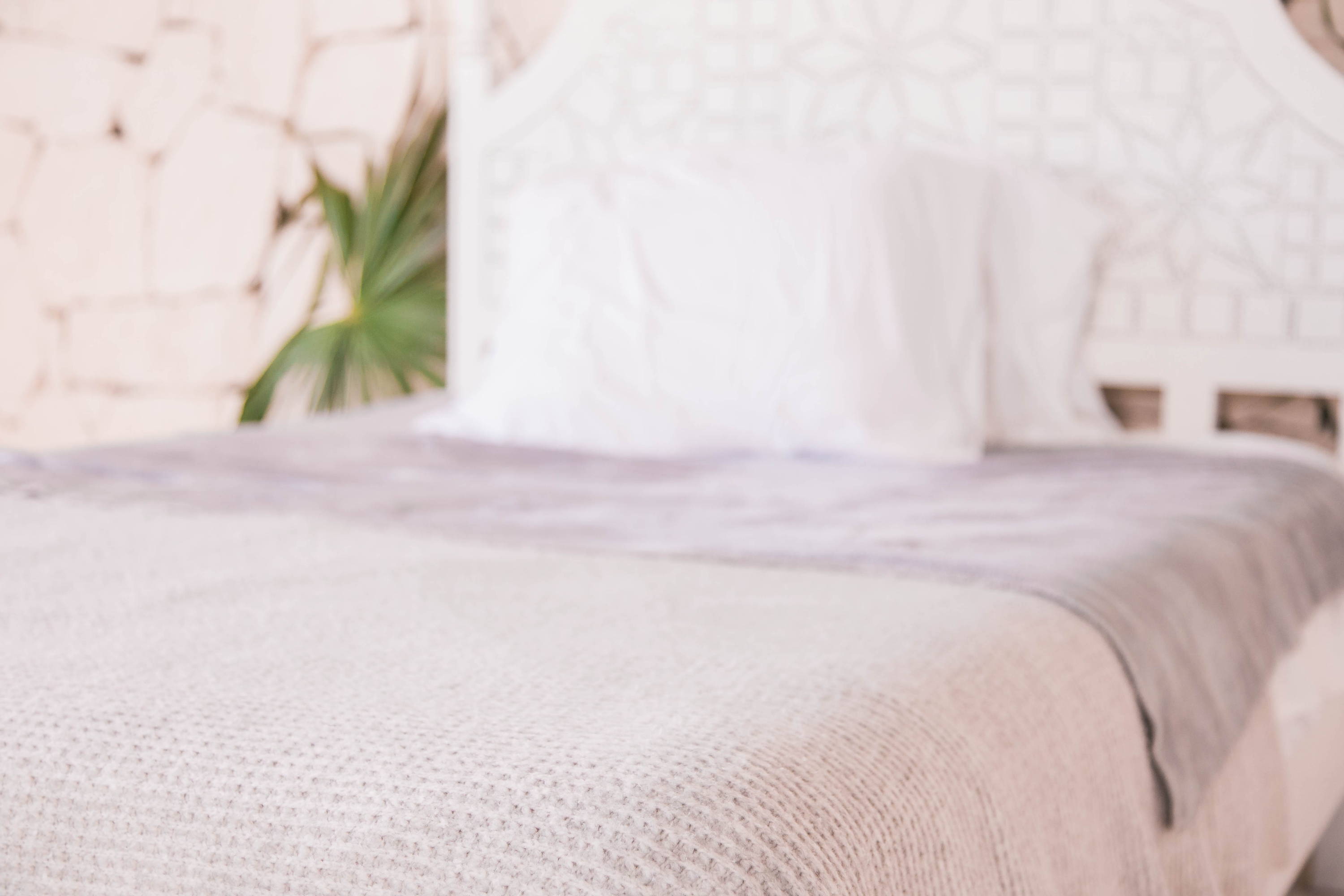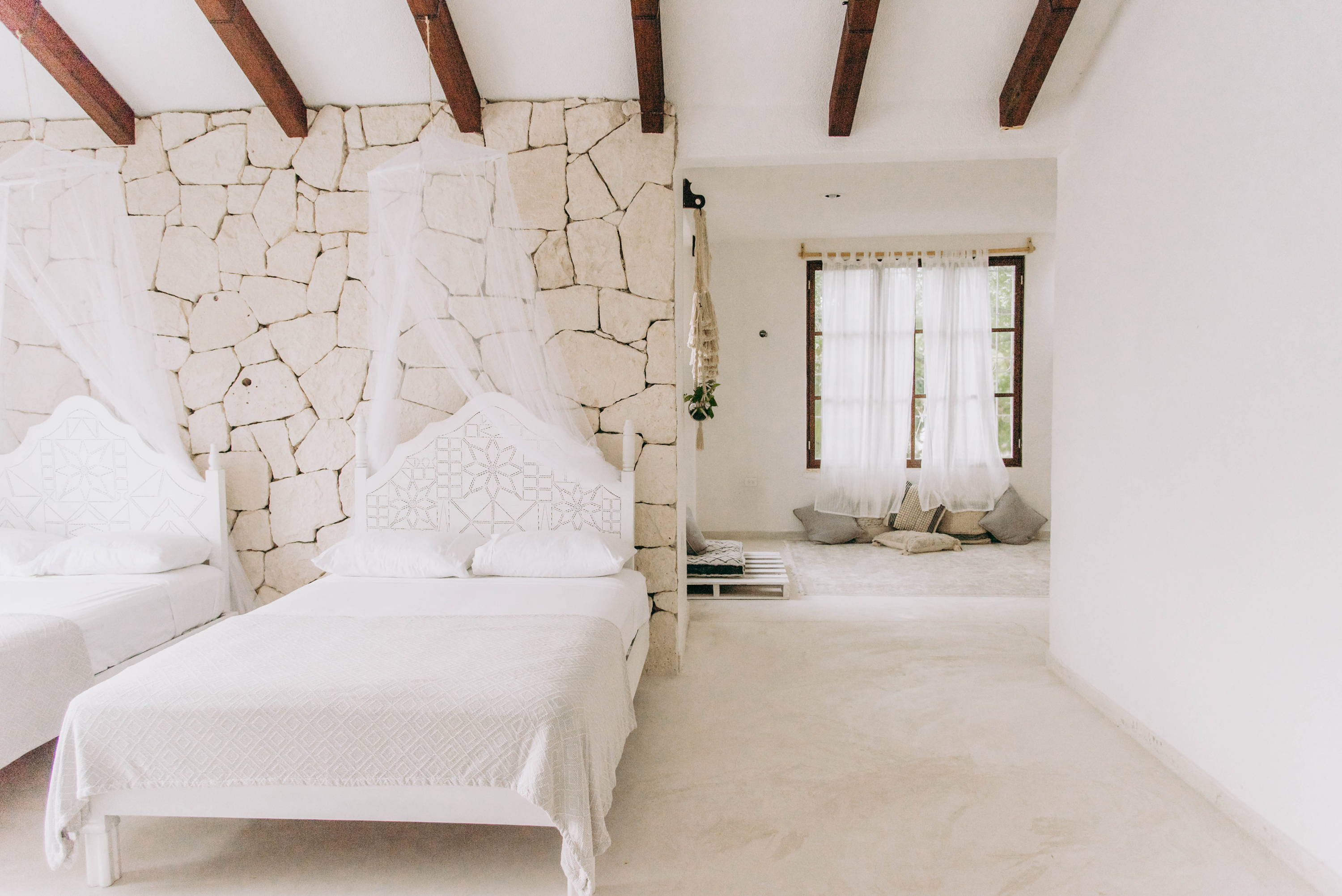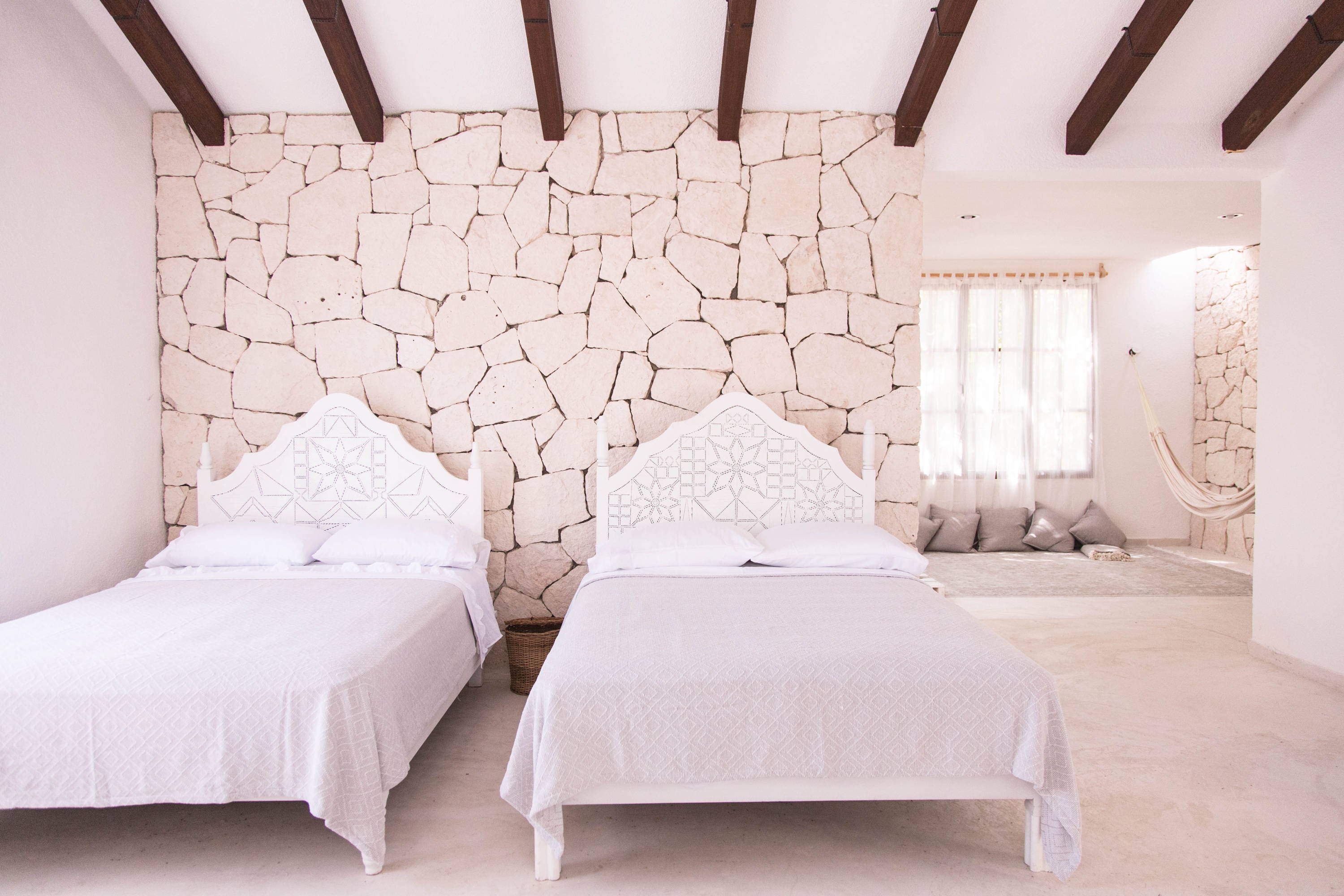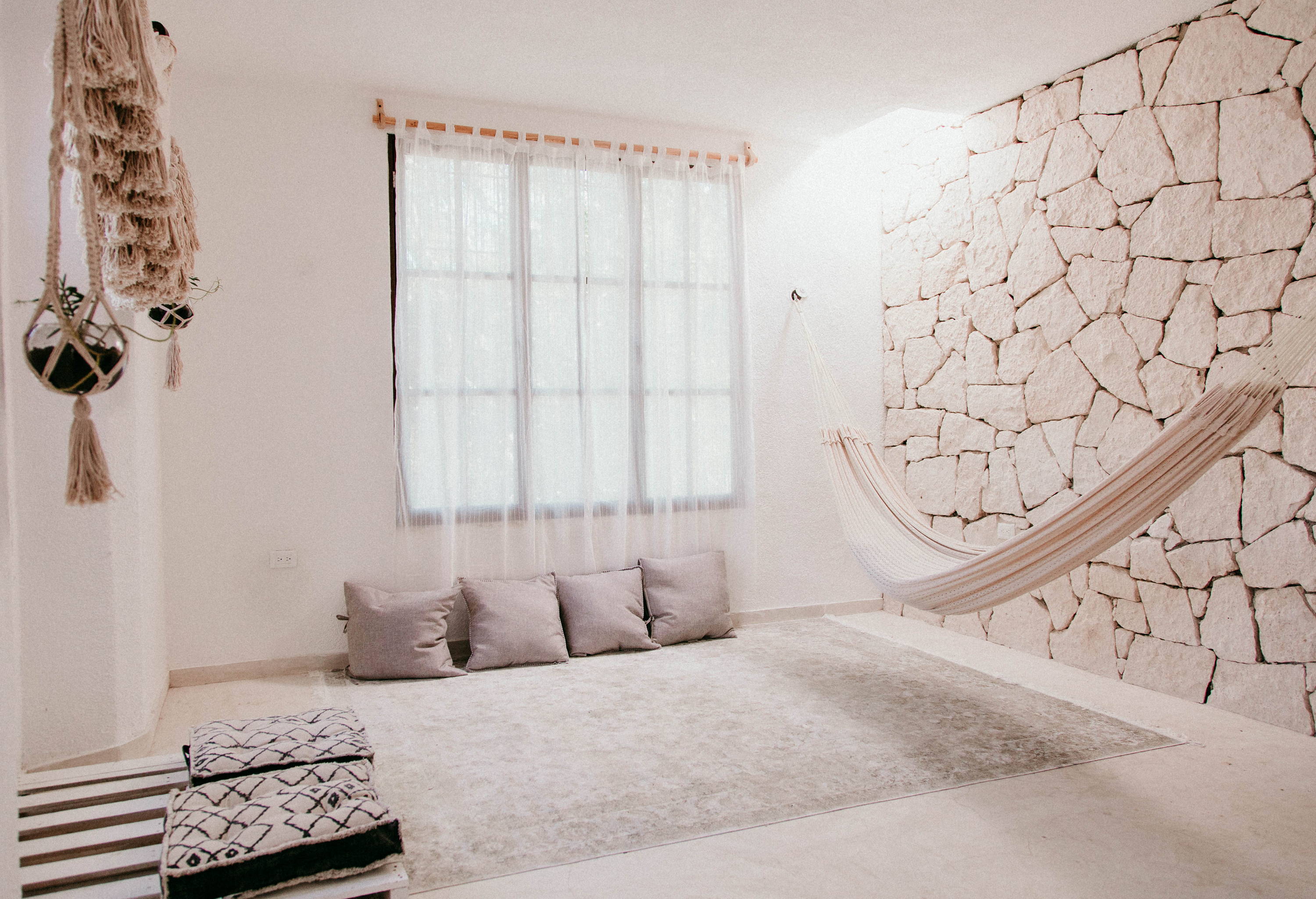 ---
The Friend Suite bathroom has a gorgeous, hand laid, black river rock bathtub/shower. We put a custom, nautilus shell sink in with all natural rich brown woods. 
---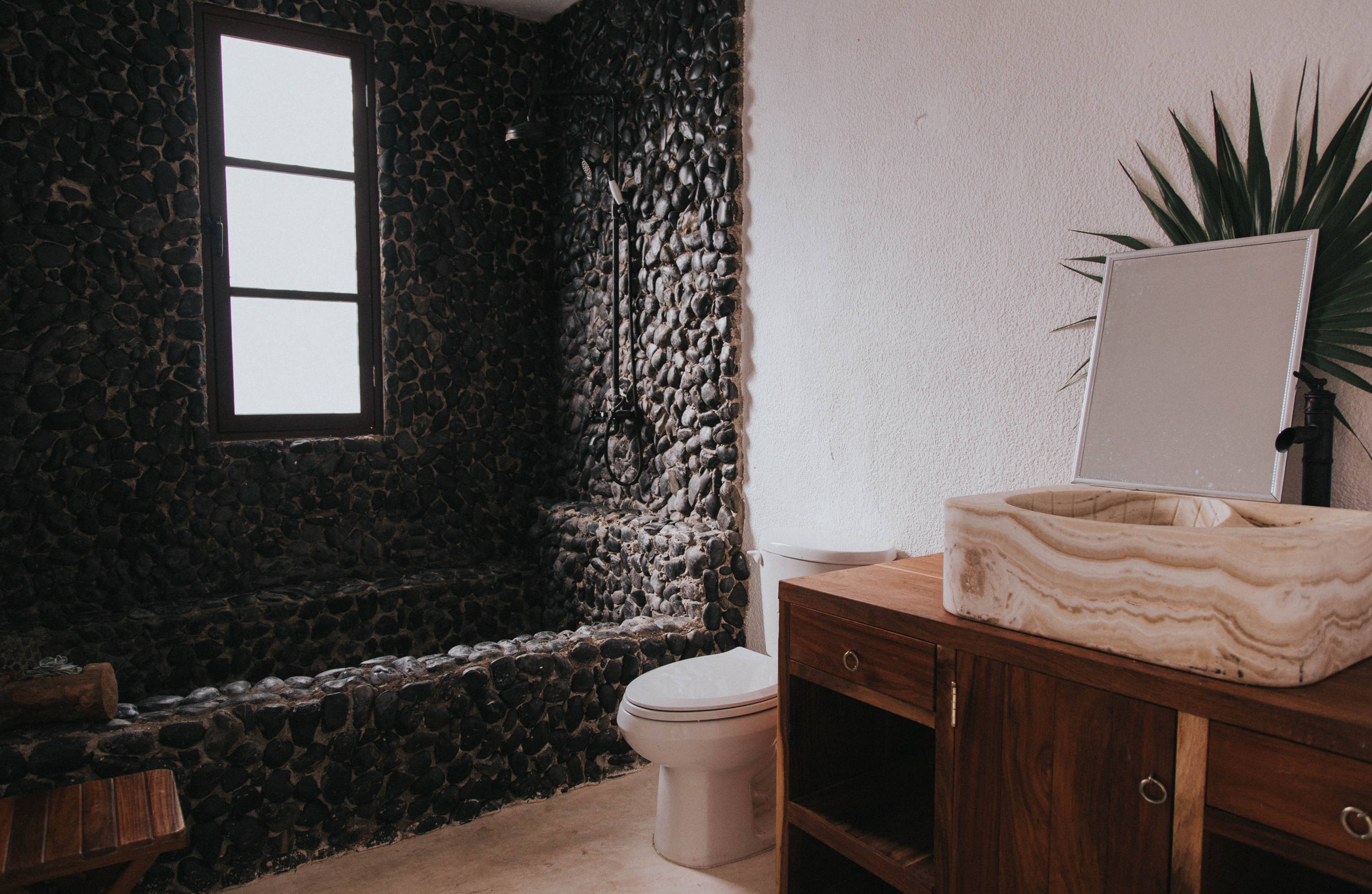 Can you imagine a bath in here?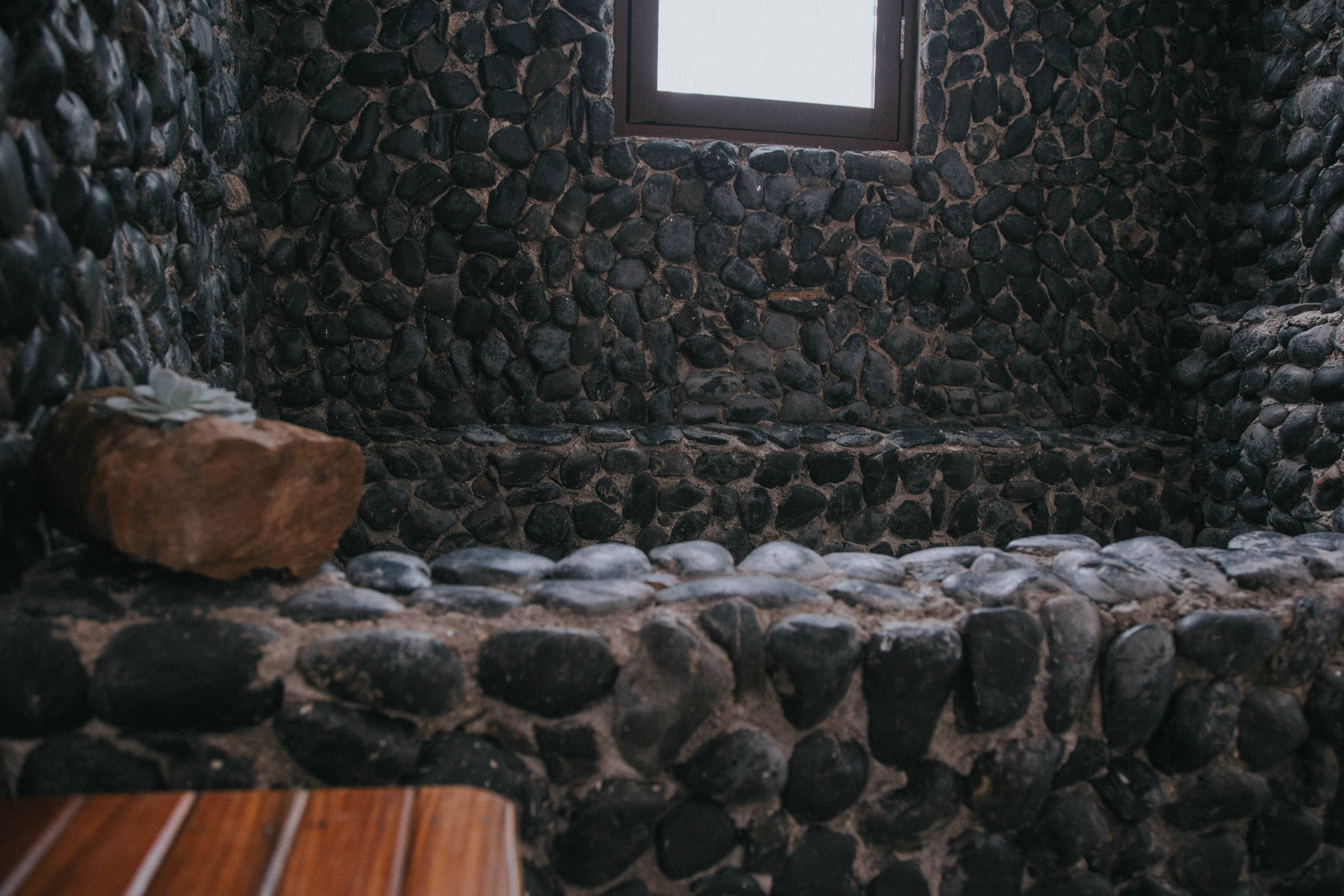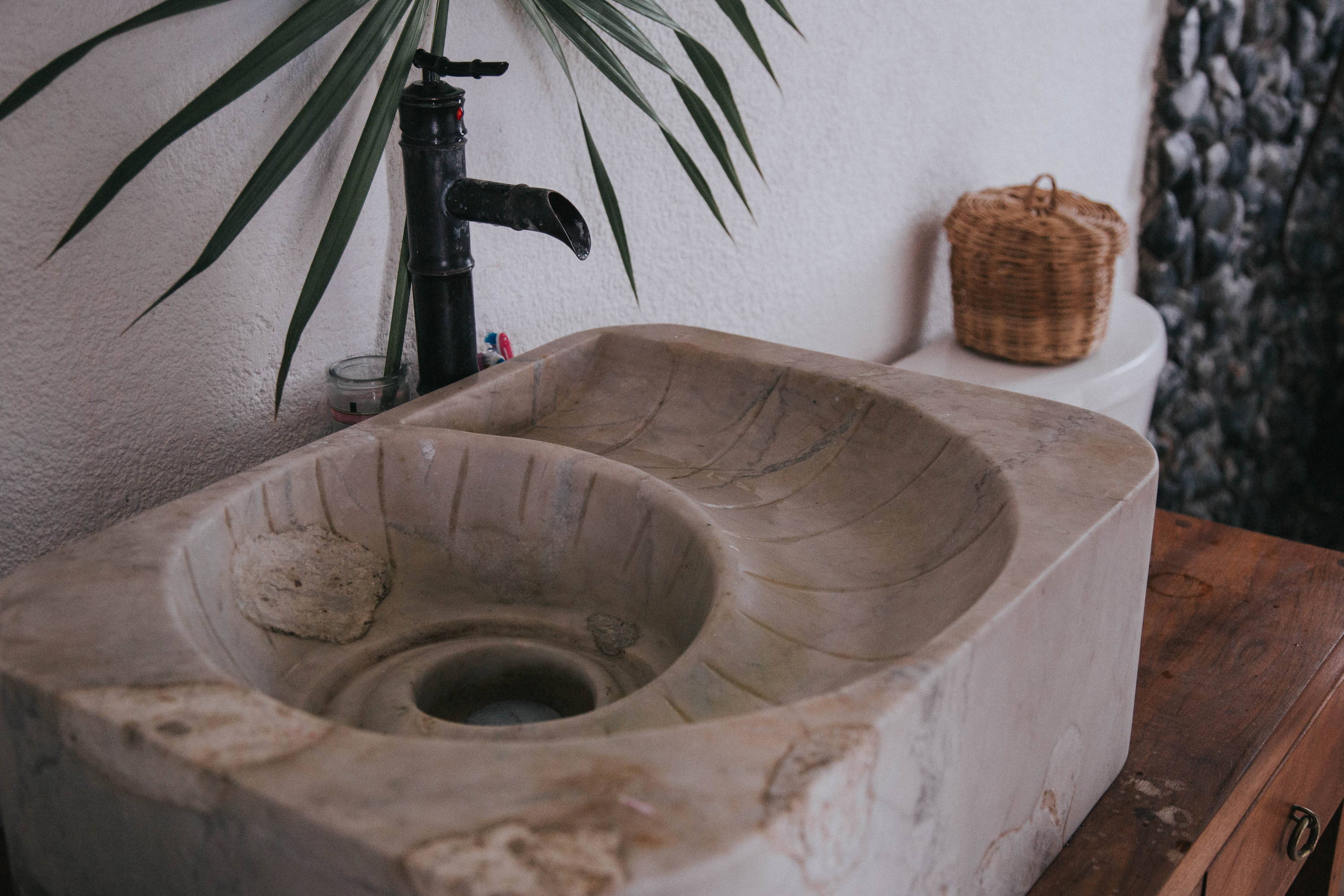 ---
#2 - Our Shared Room
Our shared room is a large, beamed, double vaulted ceiling room, with gorgeous light and a huge stone feature wall. We have 4 bunkbeds in the room, to accomodate 8 people. This is a great option for traveling on a budget! With our many areas, to sit and work/chat around the house, you will have plenty of space. This room is lights out at 9:30, so travelers can get some rest, but feel free to have some great talks and wine out by our pool area or living room if you want to stay up. This shared room has a gorgeous bathroom with a hand laid, black river stone shower and an amazing nautilus sink. There is air conditioning throughout the entire house and in this room as well.
---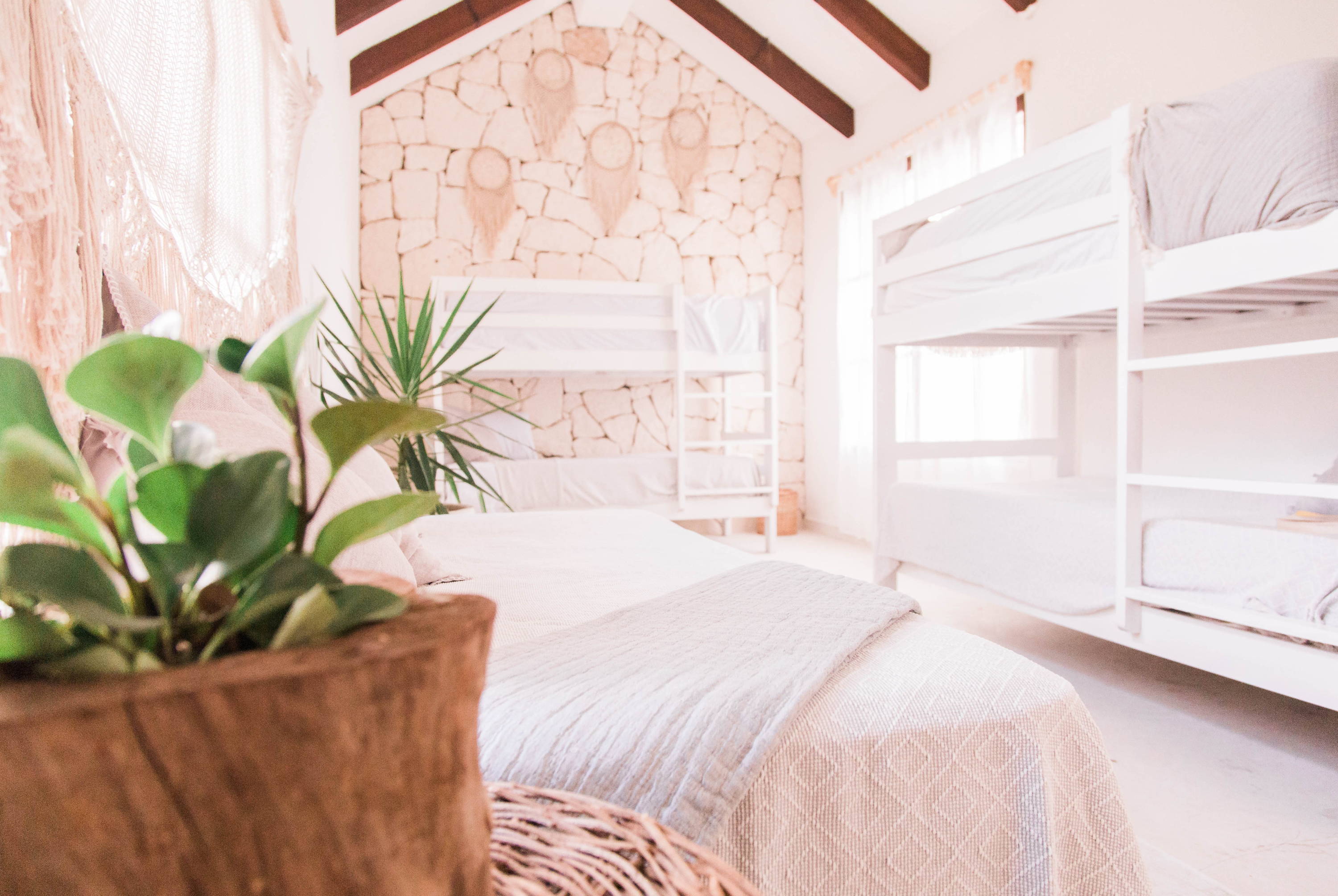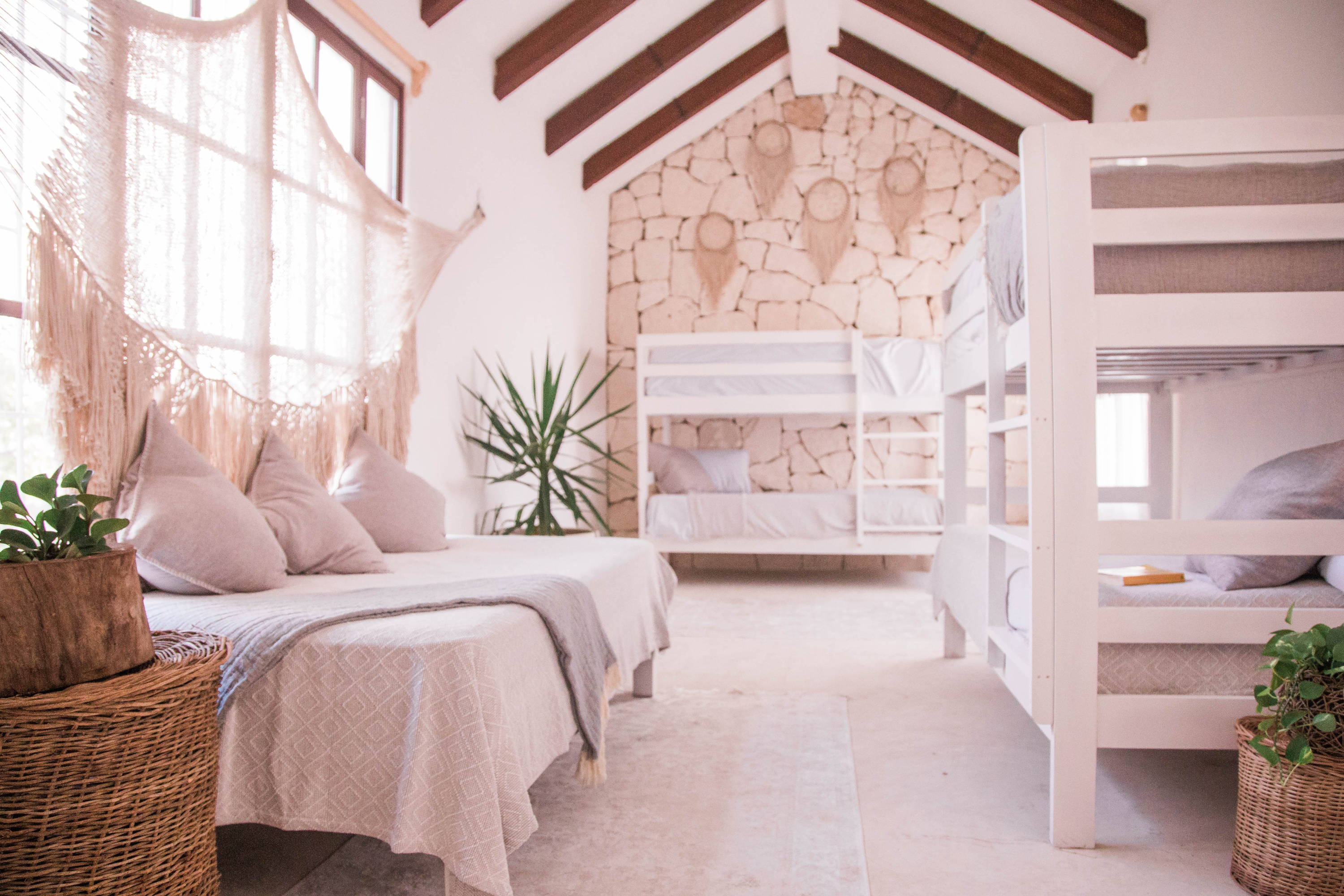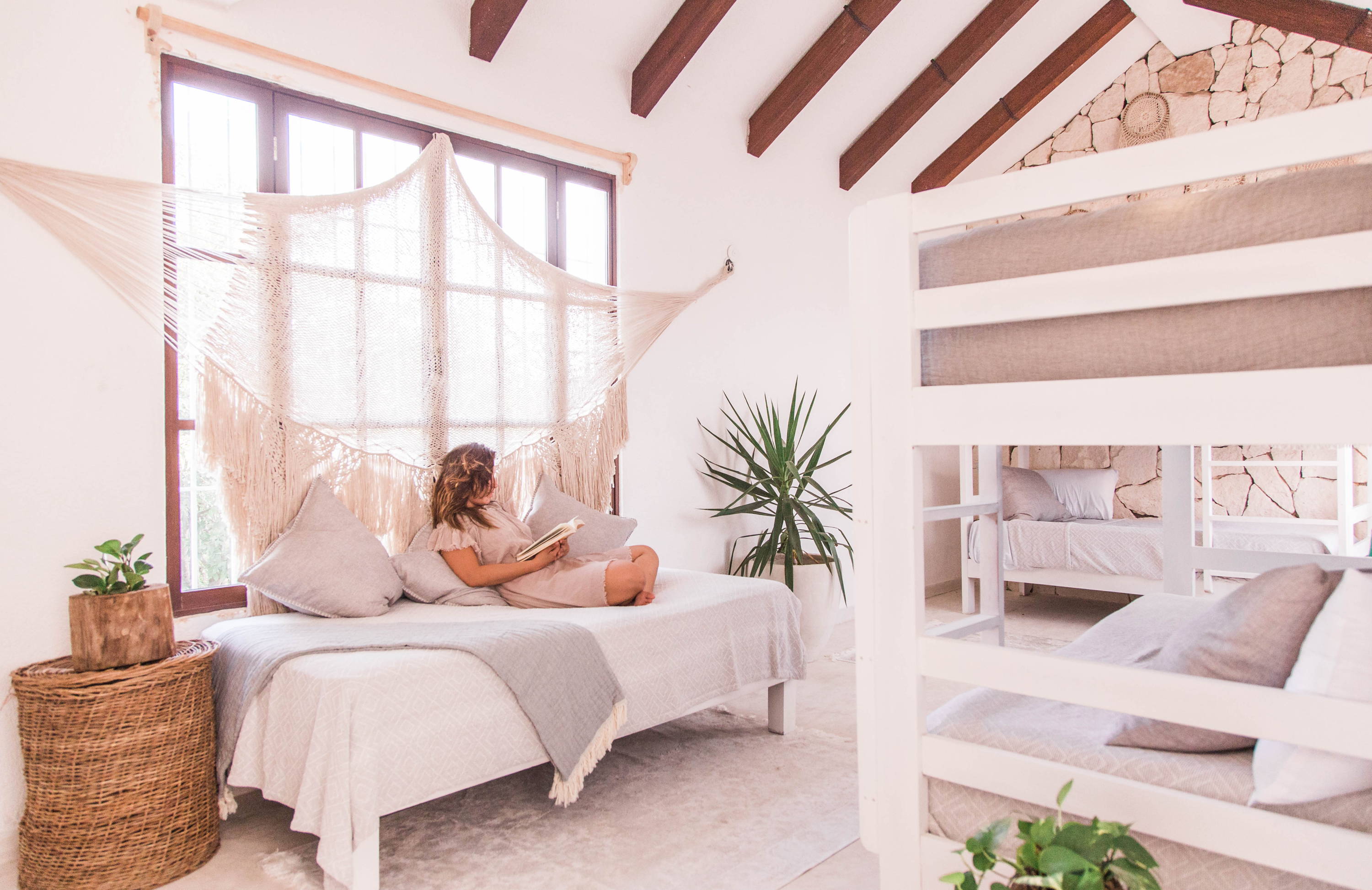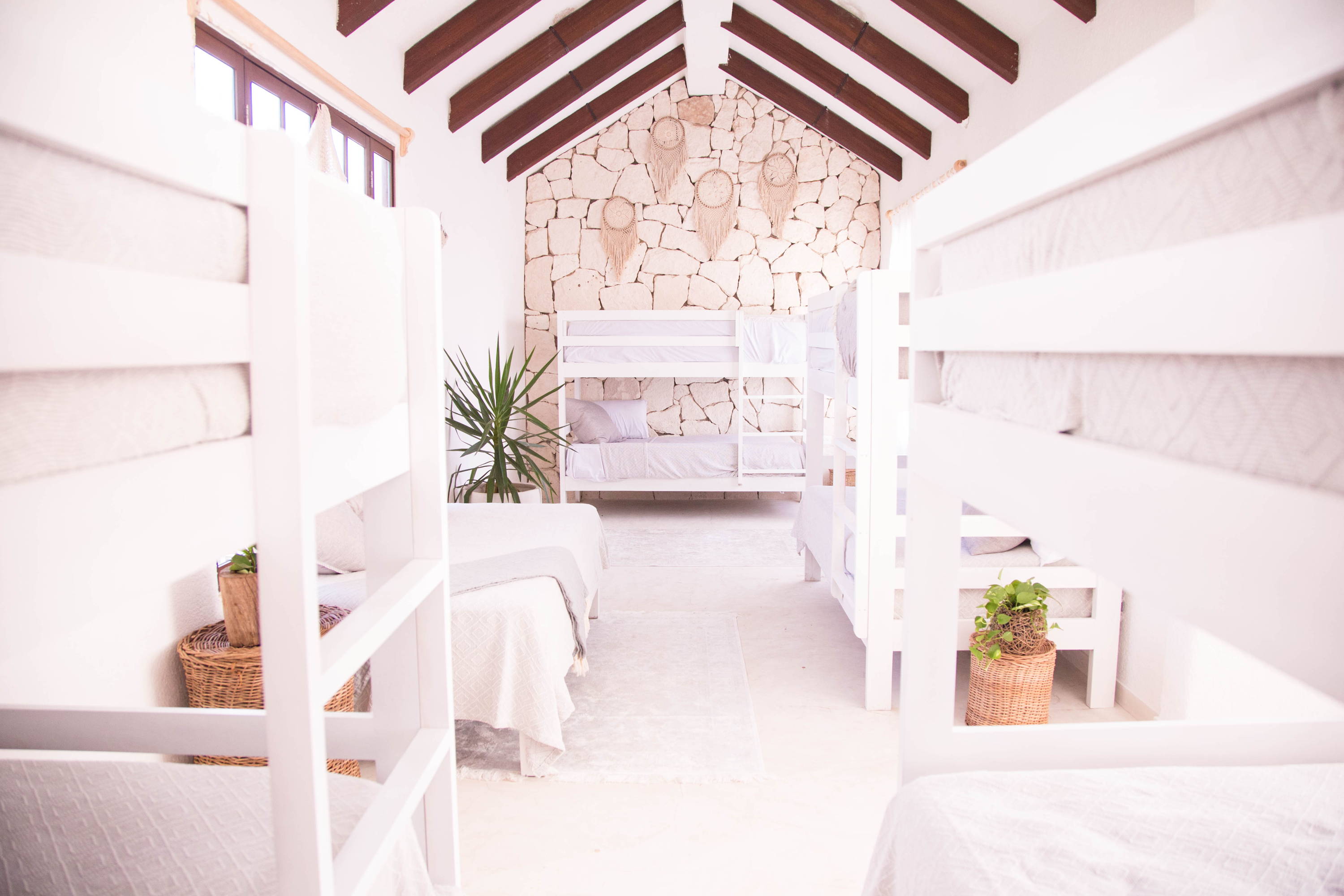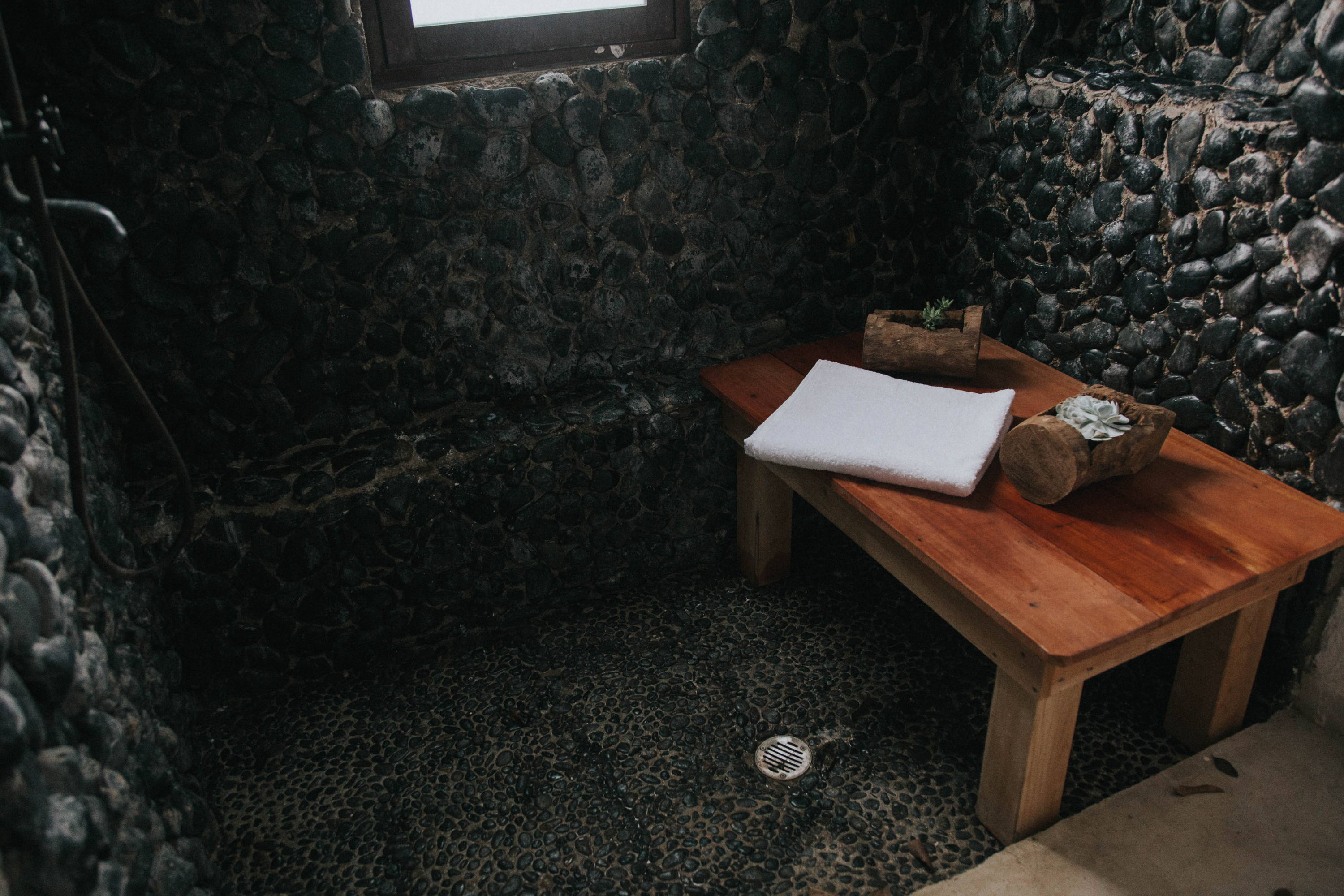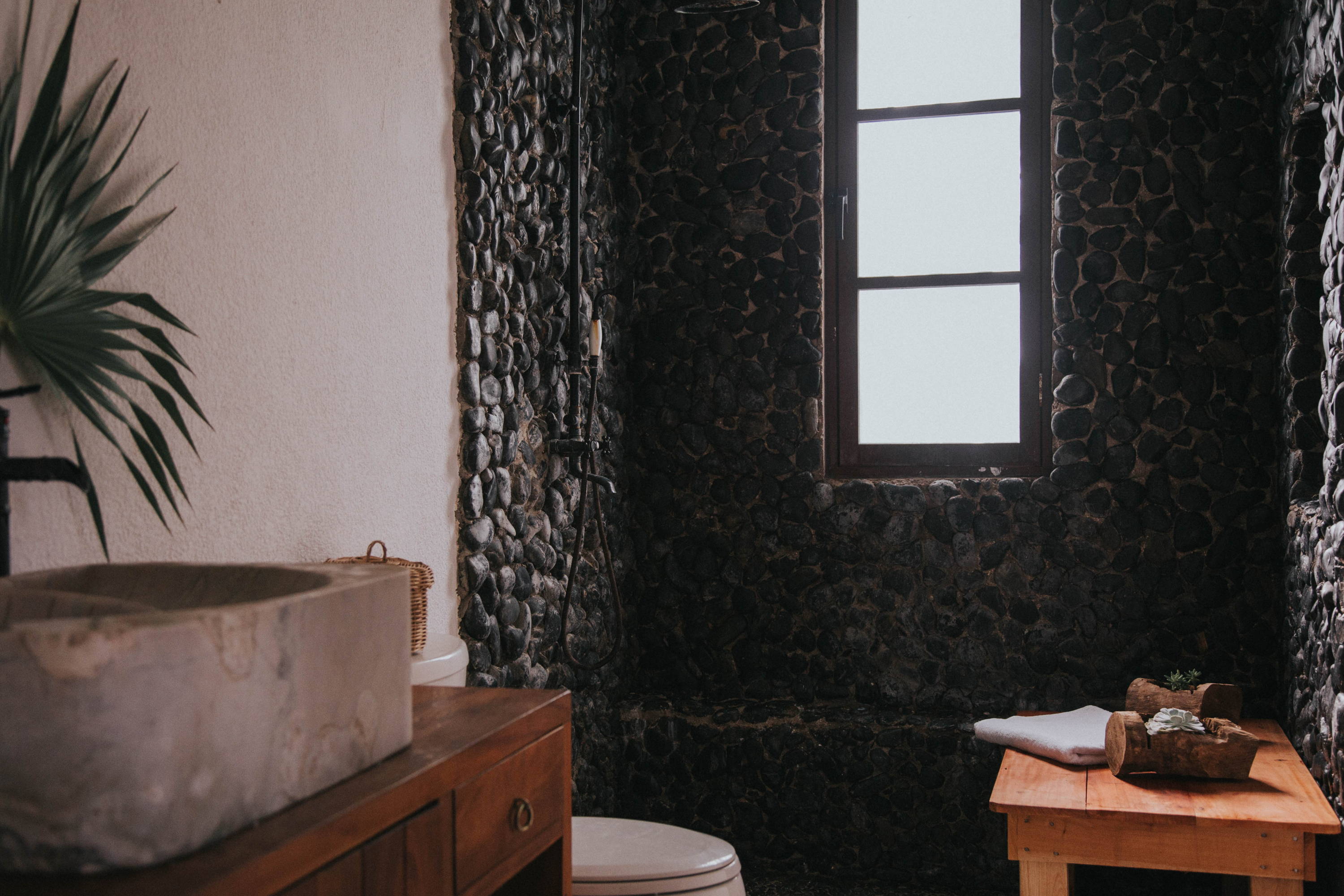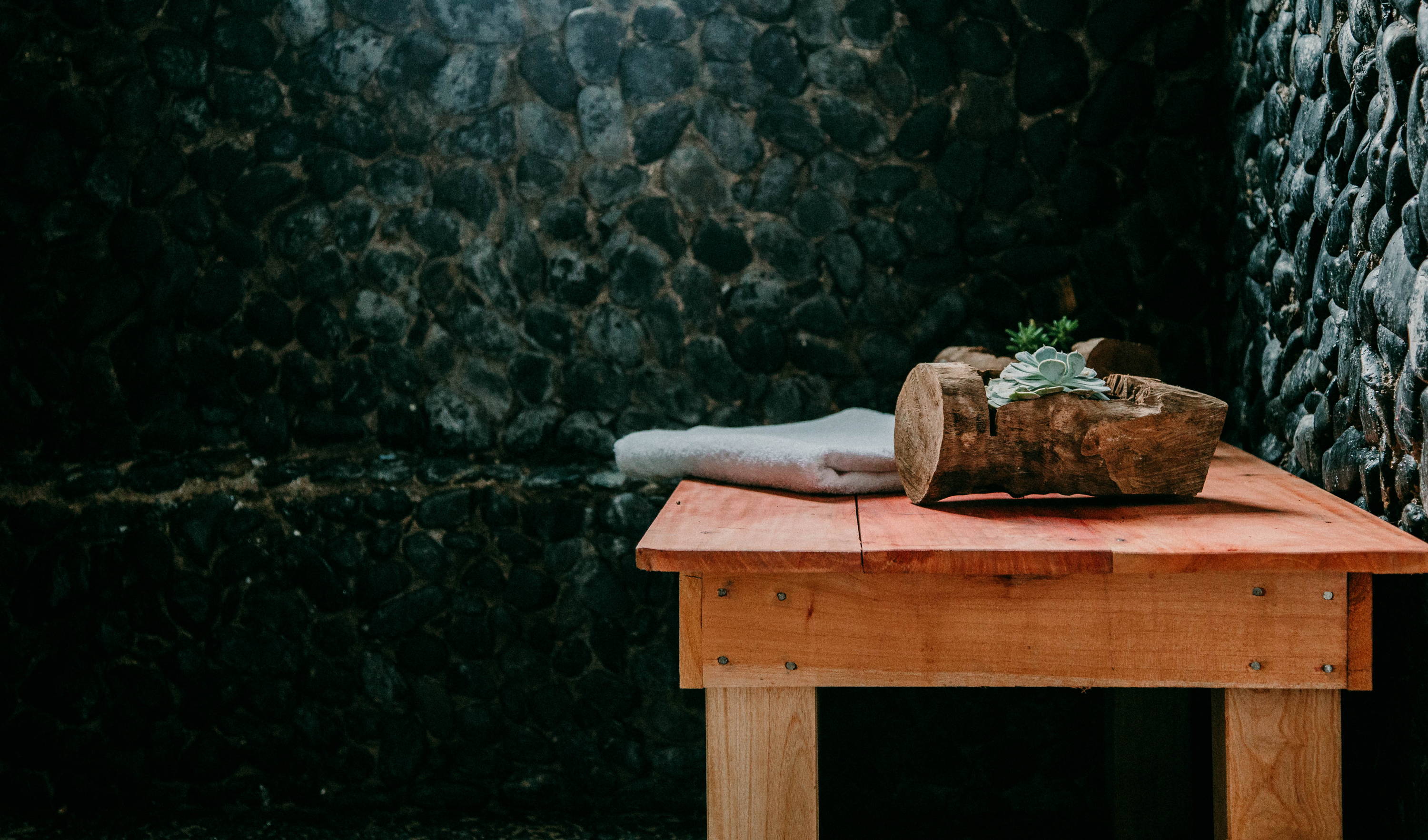 ---
THE OUTSIDE
Our Pool/ Hammock Garden/ Chill Space
We have an amazing custom cut rock pool space. It cascades down a shell waterfall, into a small pool, meant for lounging. That small pool is about two feet deep and has a bench seat inside for optimal relaxation. Over hanging the rock wall is a giant 12 foot, handmade, Mayan macrame. It adds that perfect bohemian feel.  The water continues to flow down into our big pool, which is 8 feet deep. There are custom benches put into the sides and easy to climb, exit stairs. The area is surrounded with custom cut rock walls and tropical plants. Sit in one of our pink hammocks at the water's edge and swing the day away reading or having a drink. They are so comfortable, you may just fall asleep. Our pergola is strung with lights and handmade Mayan stars, because, this is a bit of Neverland magic in the middle of Tulum. We do have a small fire pit that is available for use with permission. There is a lovely teal outdoor set to put your feet up on in the corner, away from everyone, if you need some private space. Underneath our archways, is a large space, available for events, dinners and just to relax. 
---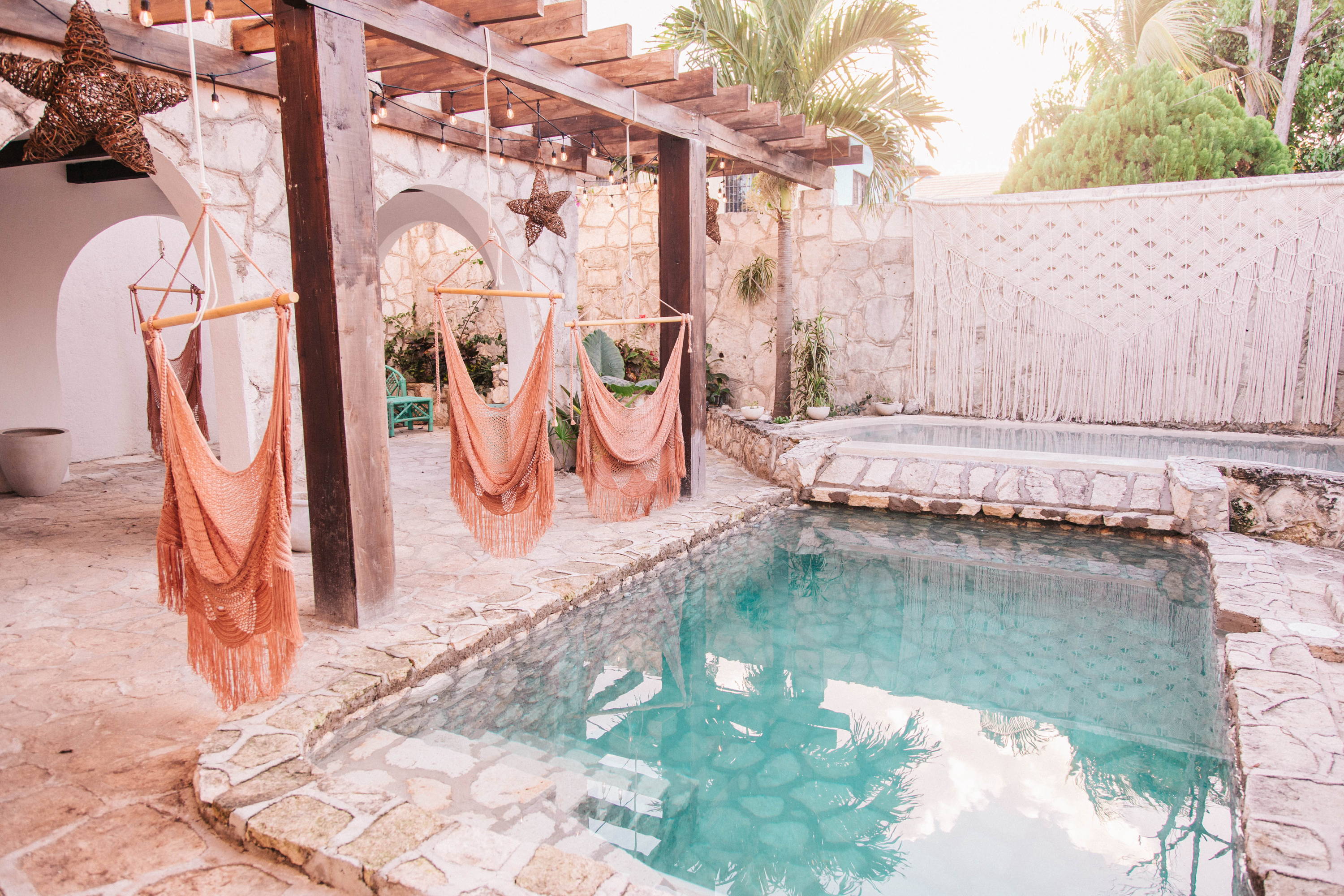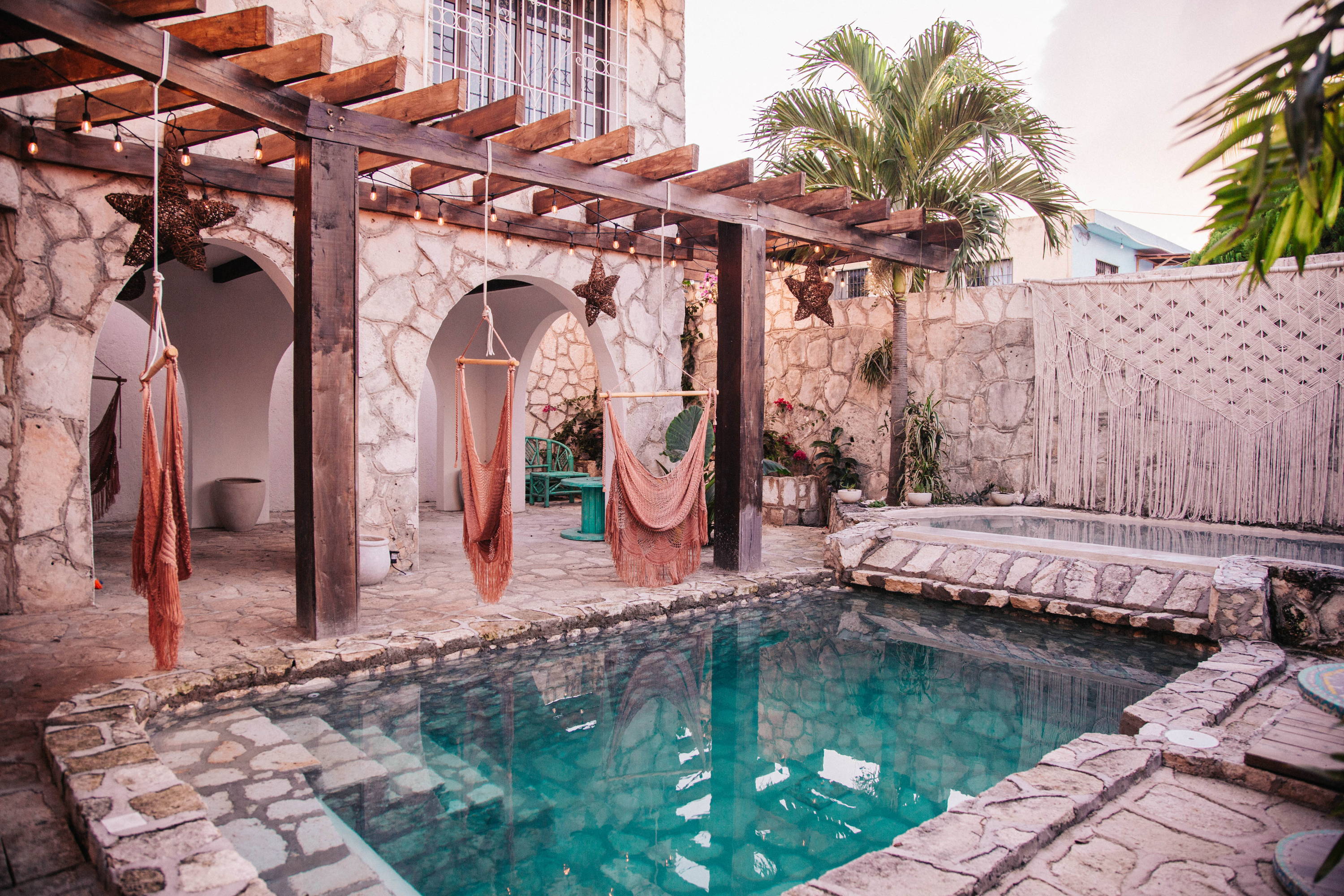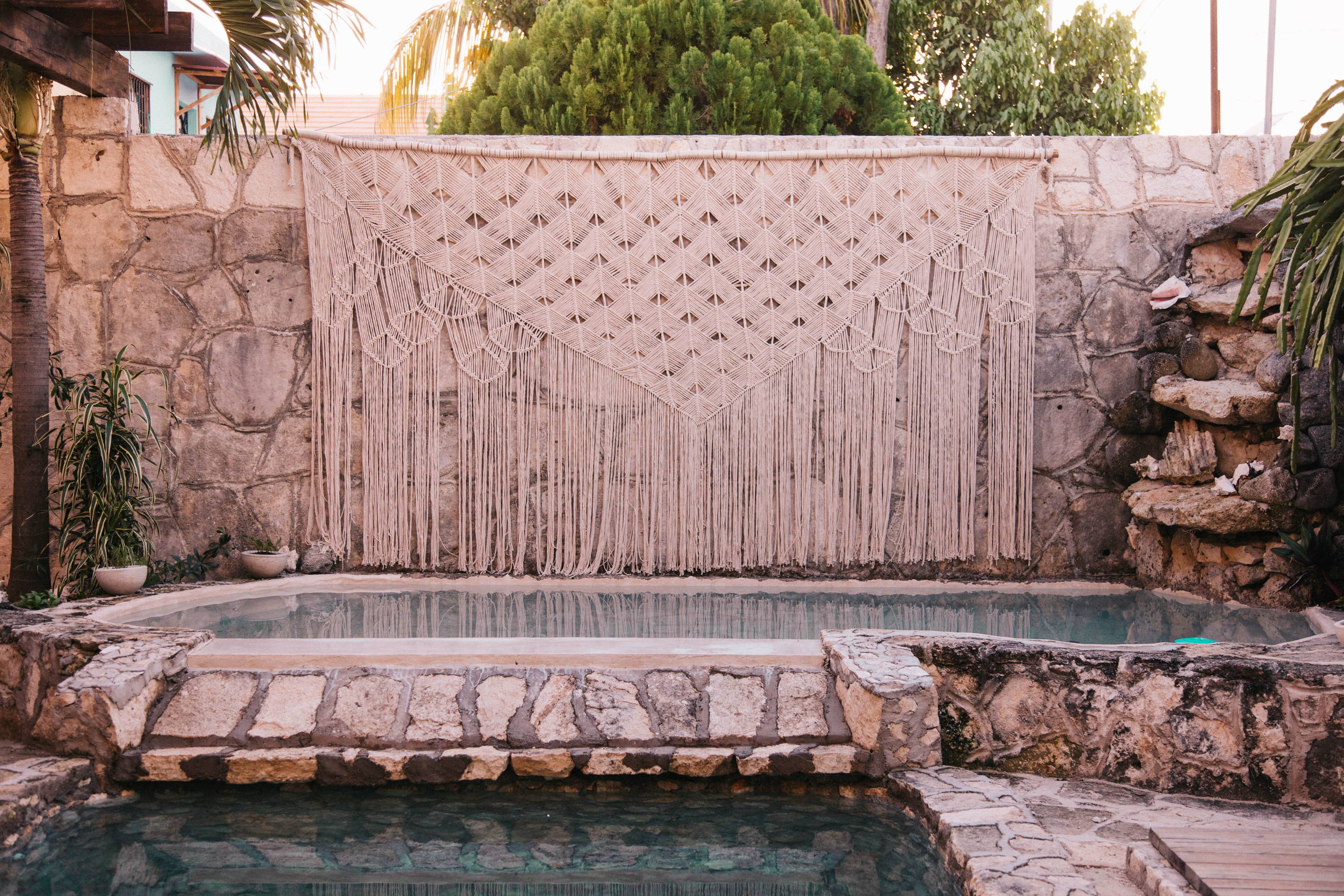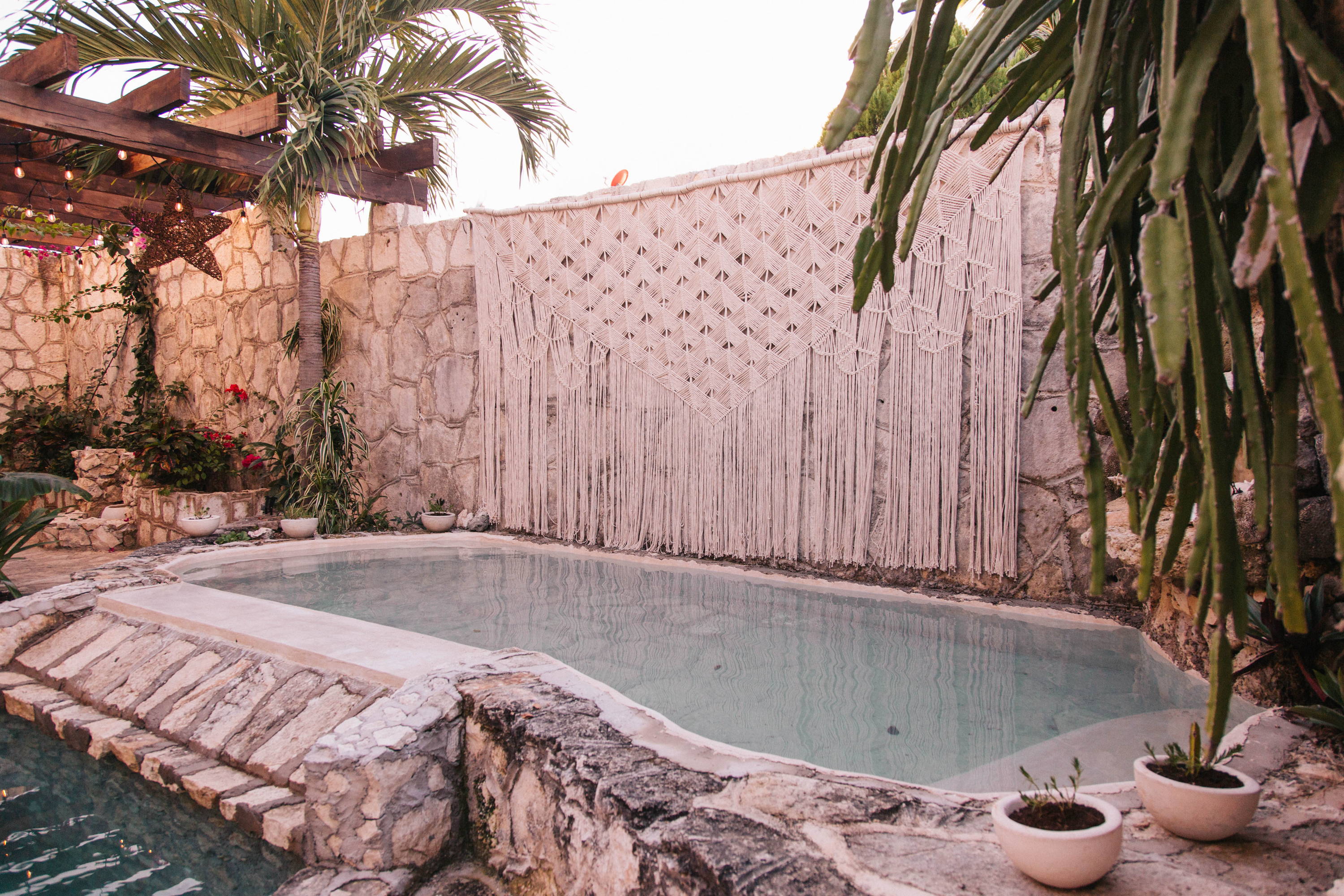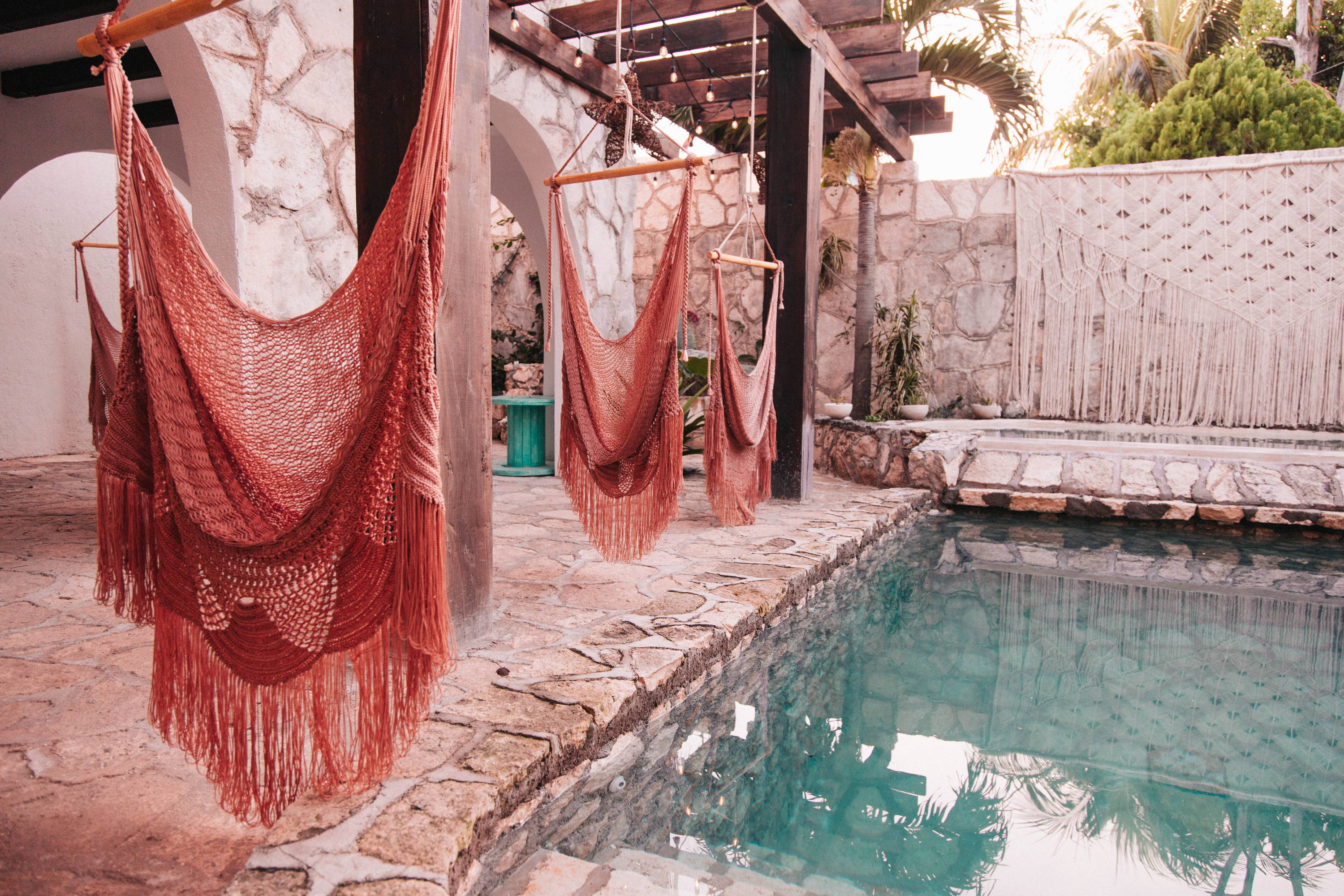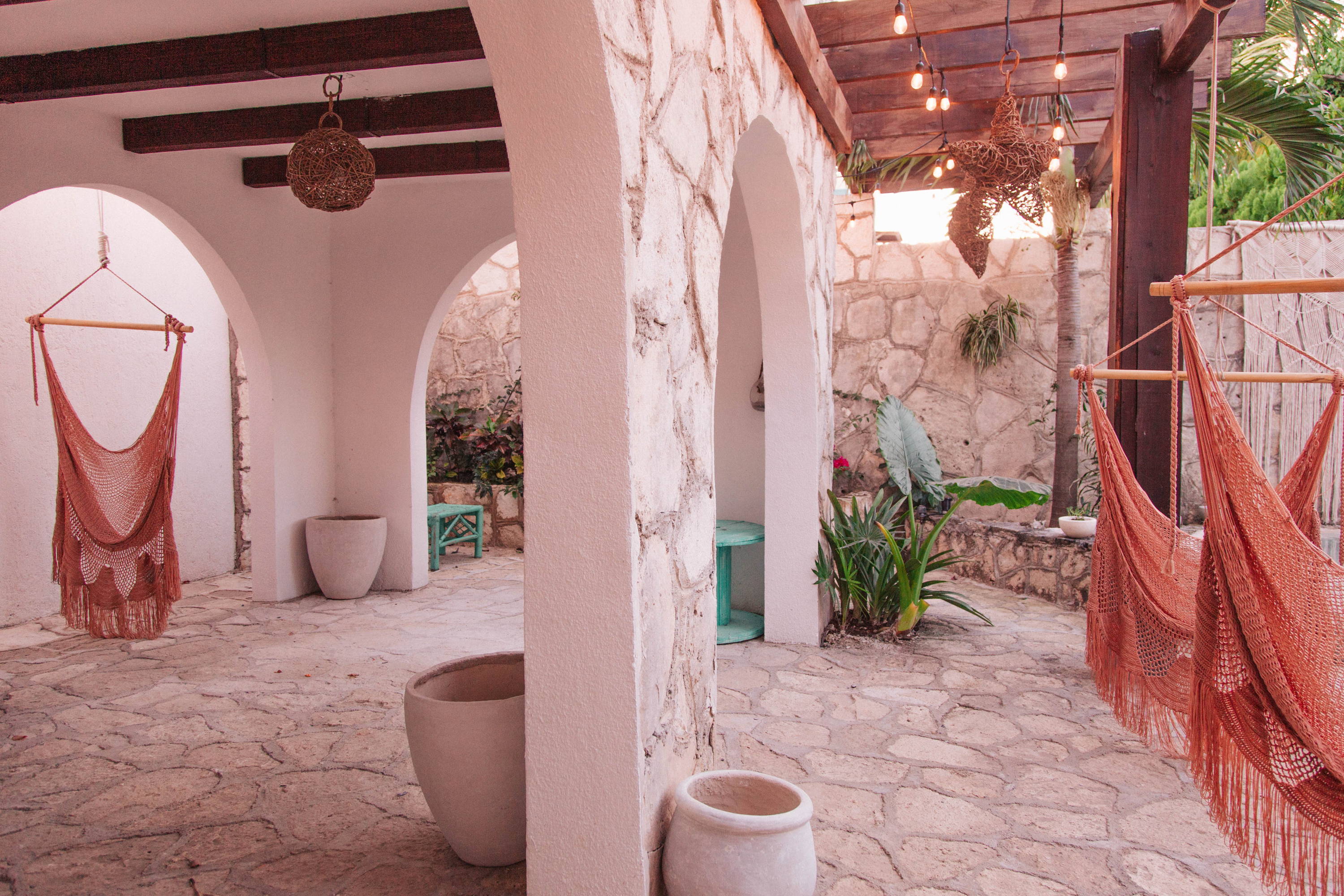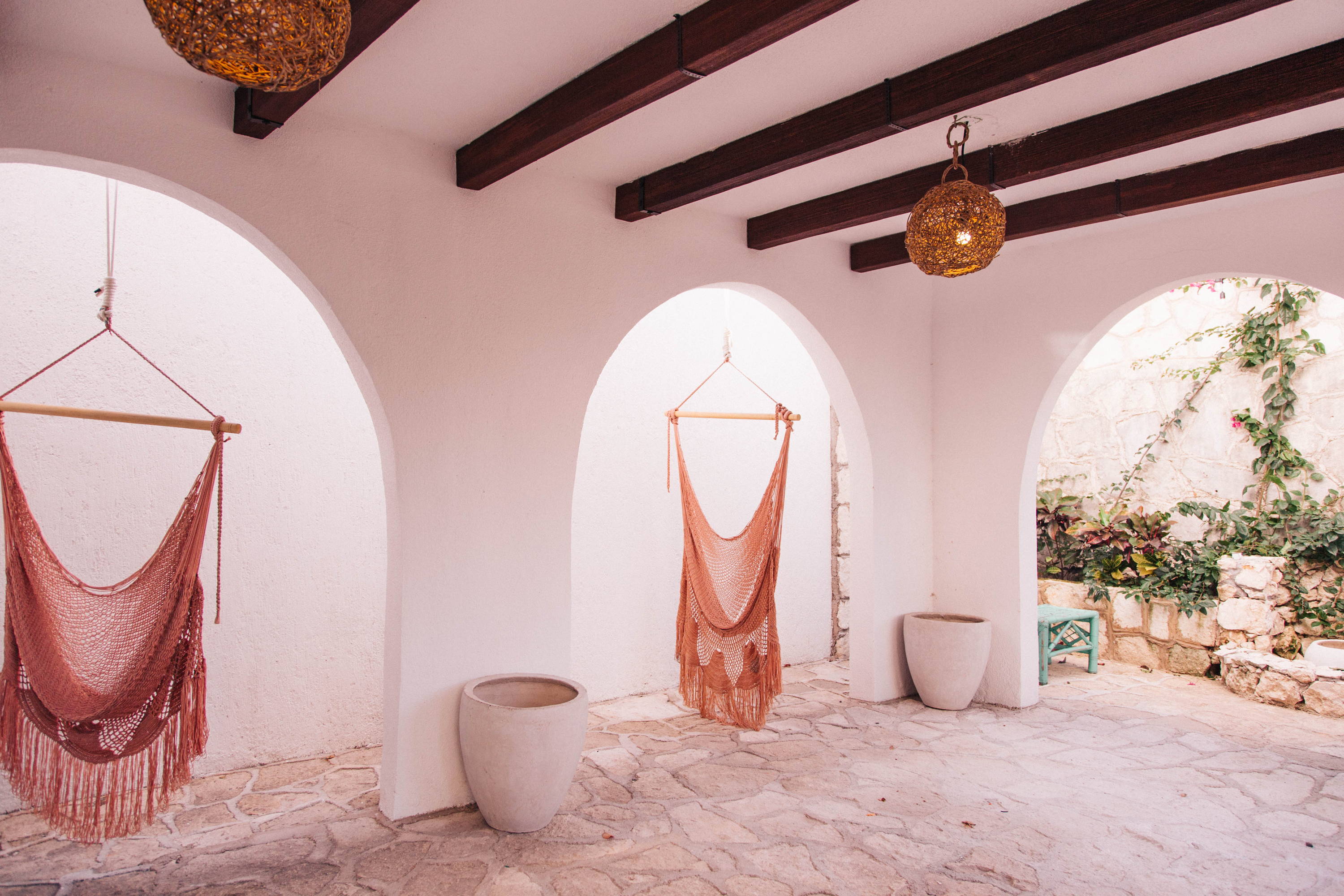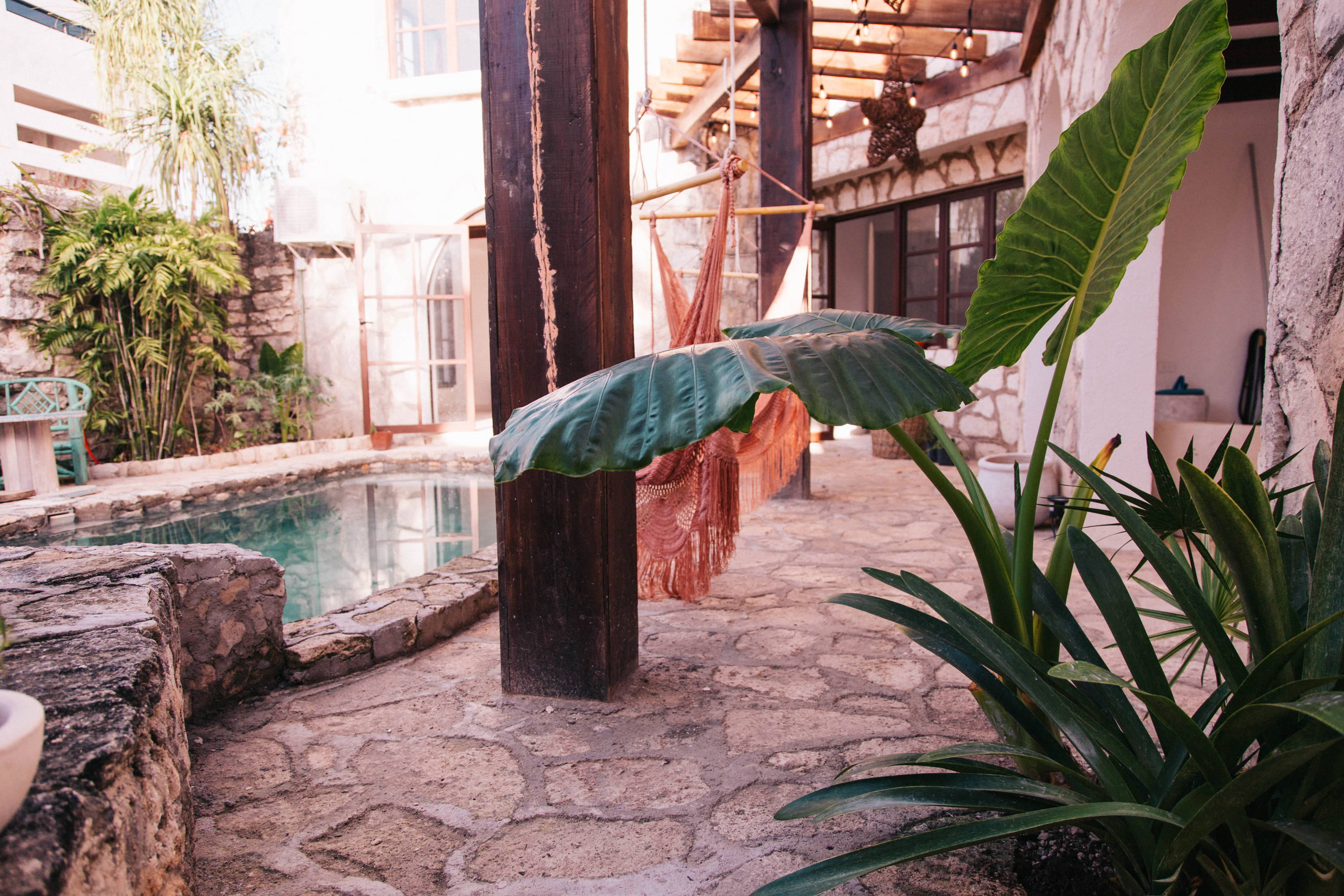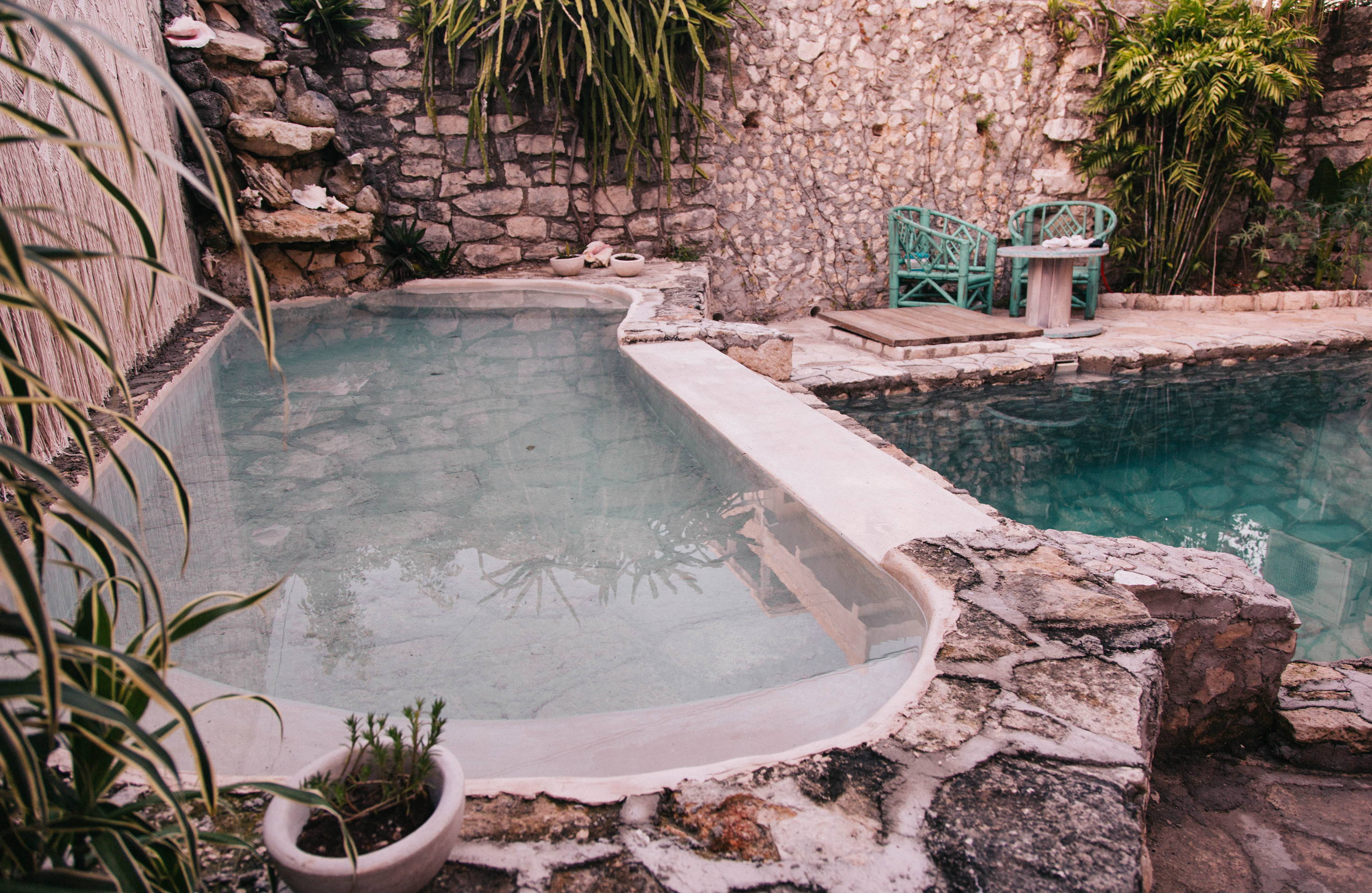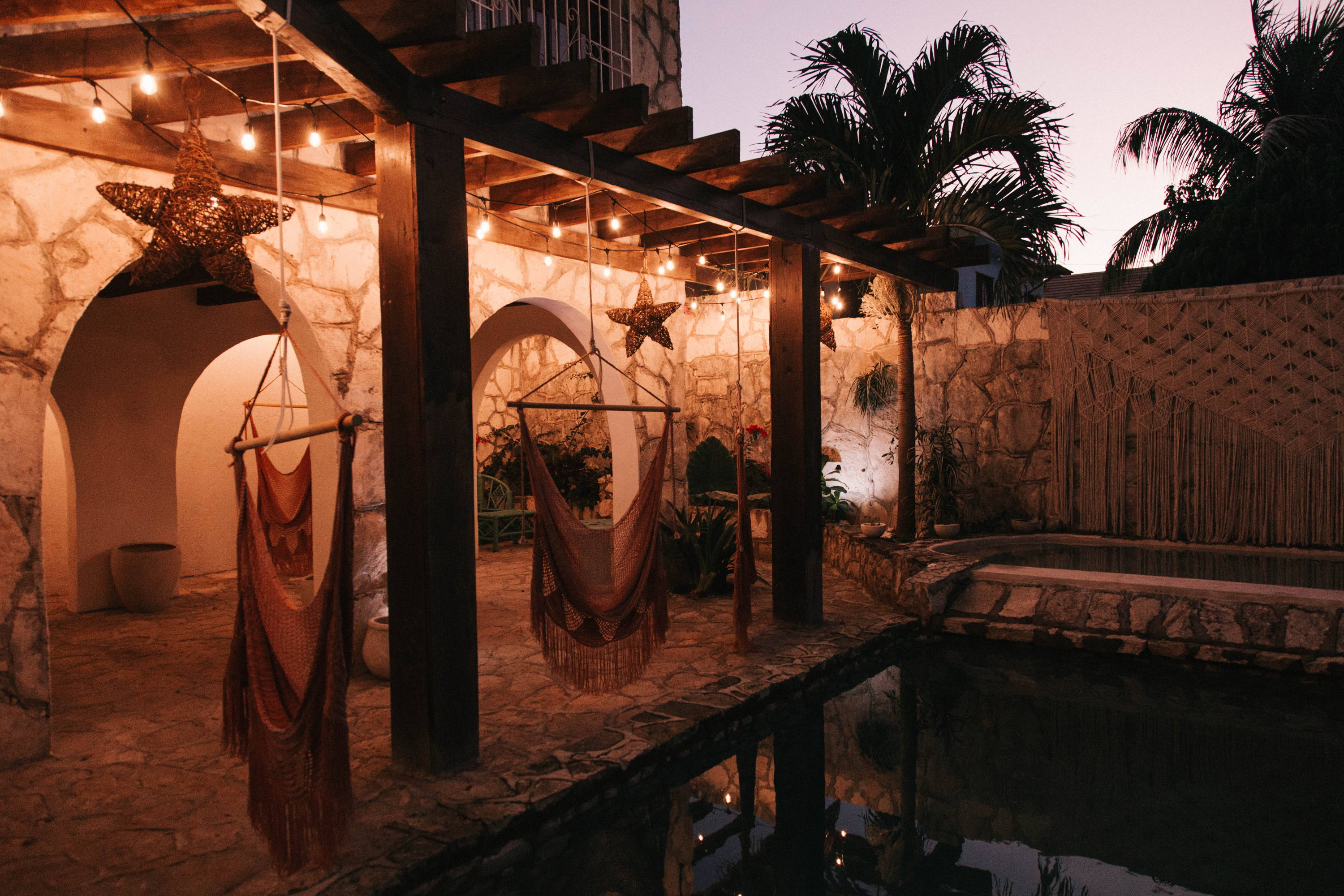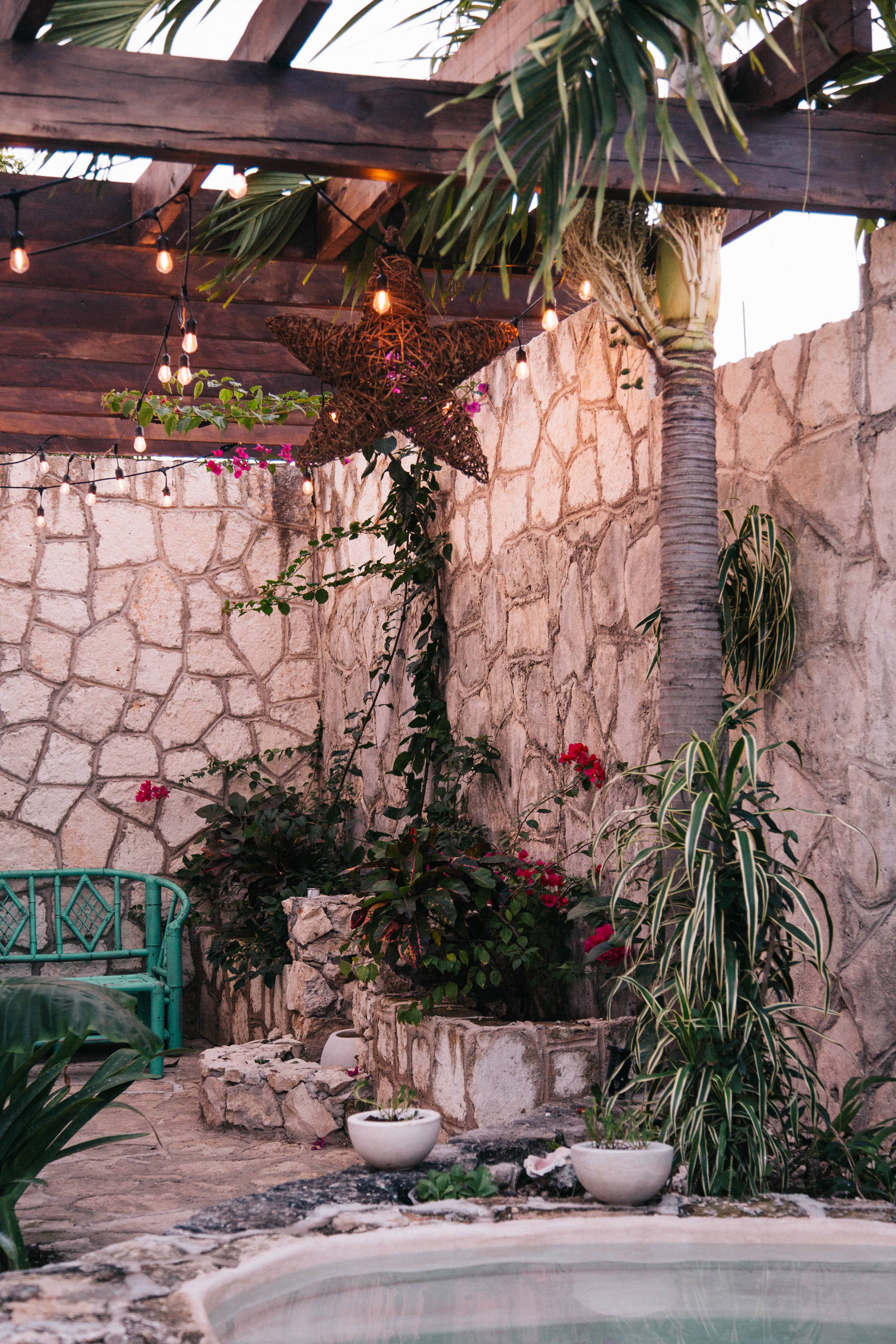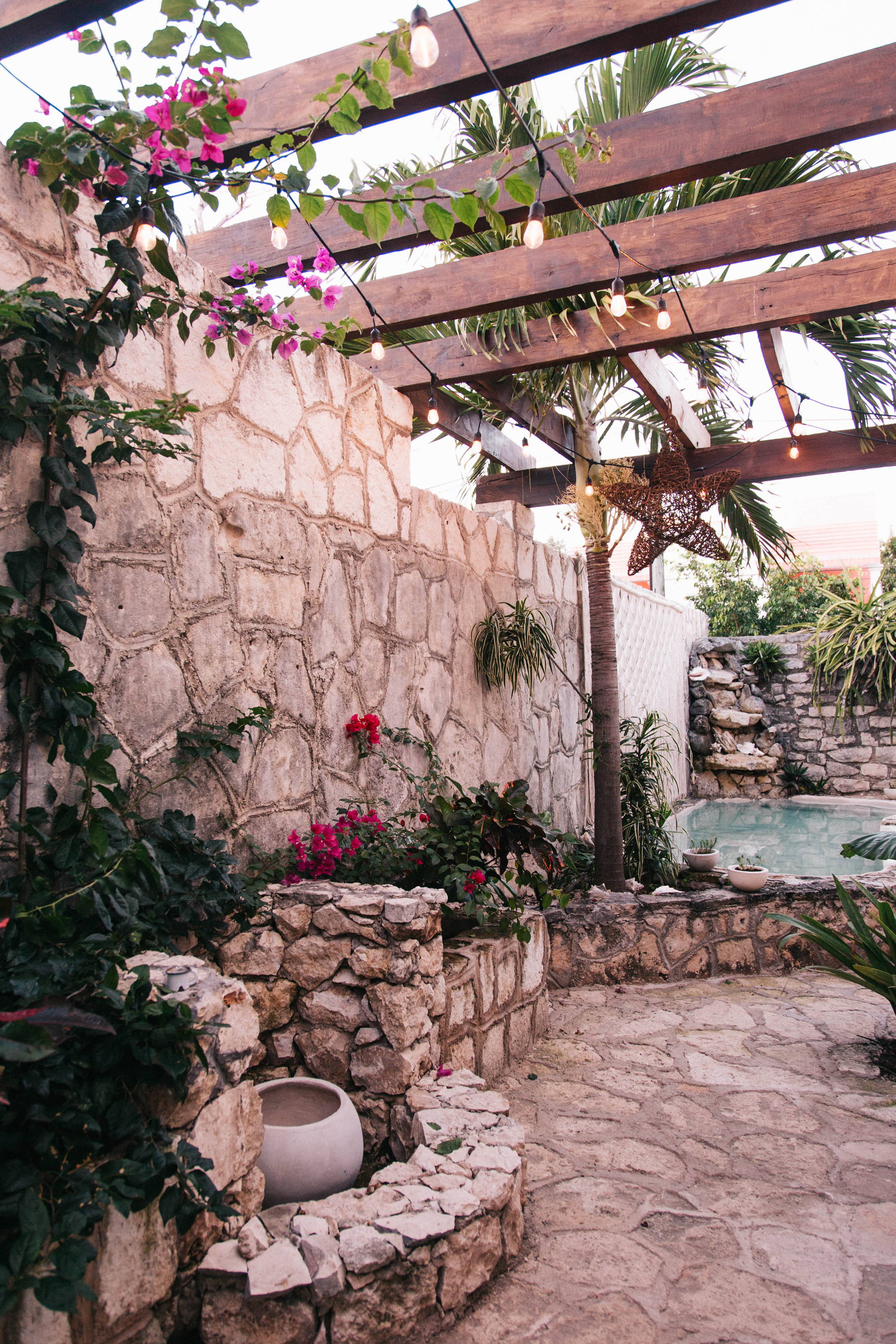 ---
The Jungle Nest 
Probably one of the coolest features of the house, we created the perfect area to hang out in. This is a giant, handmade, Mayan globe. It is made of vines and has 8 seats inside, with a rustic wood table. Hanging above your head, is a heart, that glows red at night. All of this is put into our jungle garden setting and surrounded by plants. 
---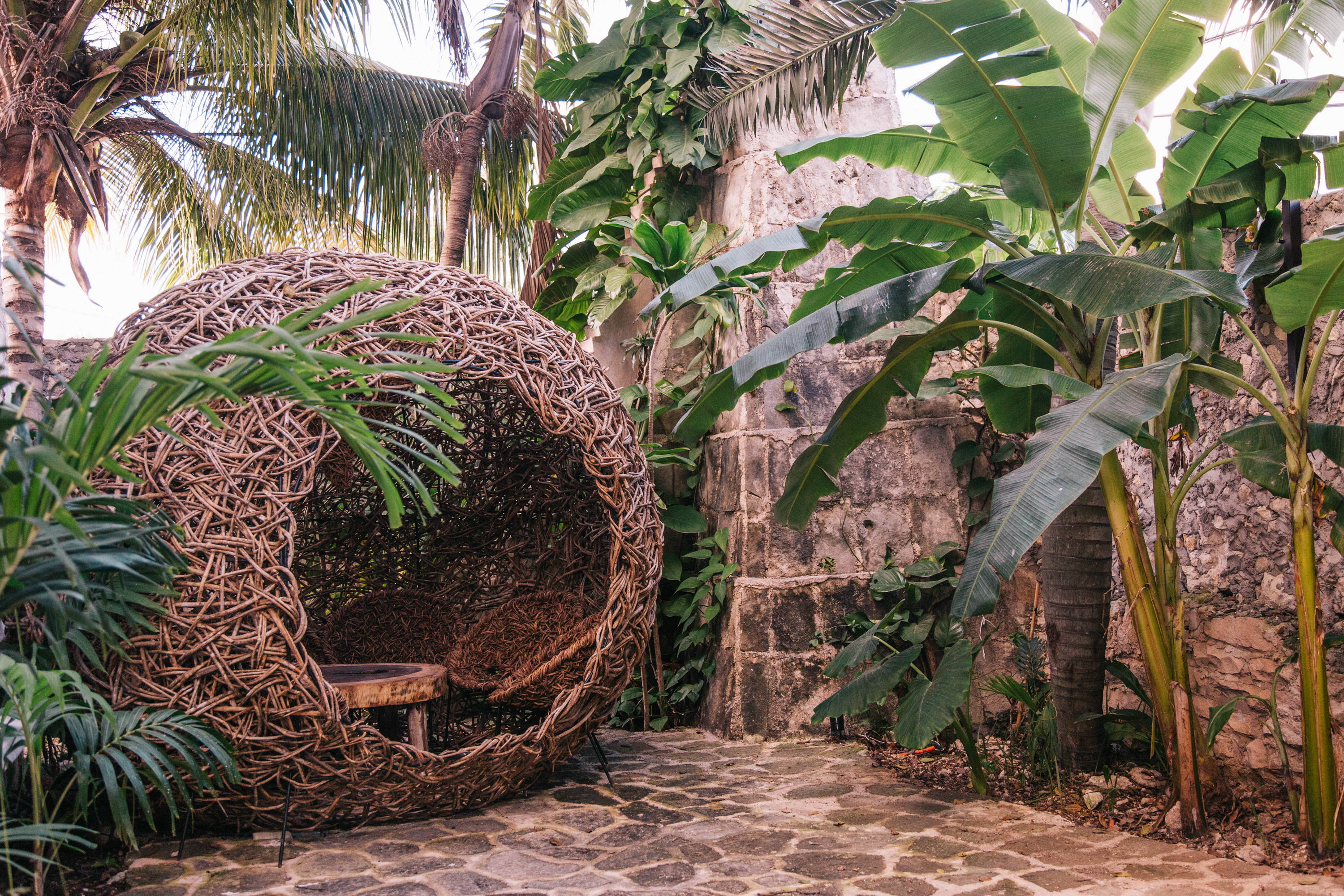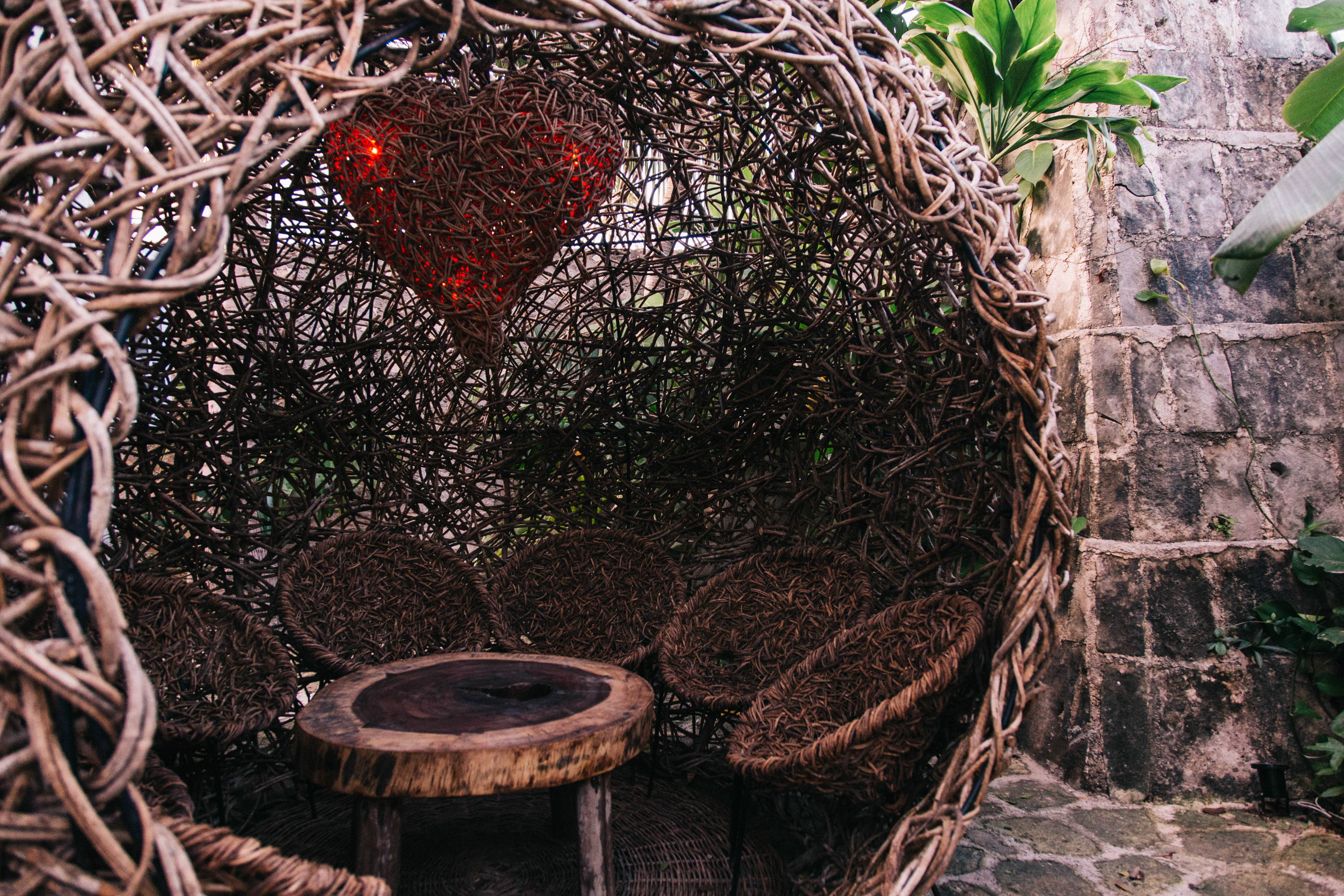 ---
The Jungle Garden
This is our event space. It is perfect for small elopements, photoshoots, vow renewals and parties. We have macrame hangings, that can go up along the walls, if you choose to add more decor. Our resident tree is one of our most treasured features of the house. It towers over everything, providing constant shade and adding to the jungle feel. It has a massive roots system and we consider it the guardian of our space. There are lights strung up in the tree to make for a magical night scene. There is a large rock wall, surrounding the area, with our big port doors to add a bit of a pirate feel. 
---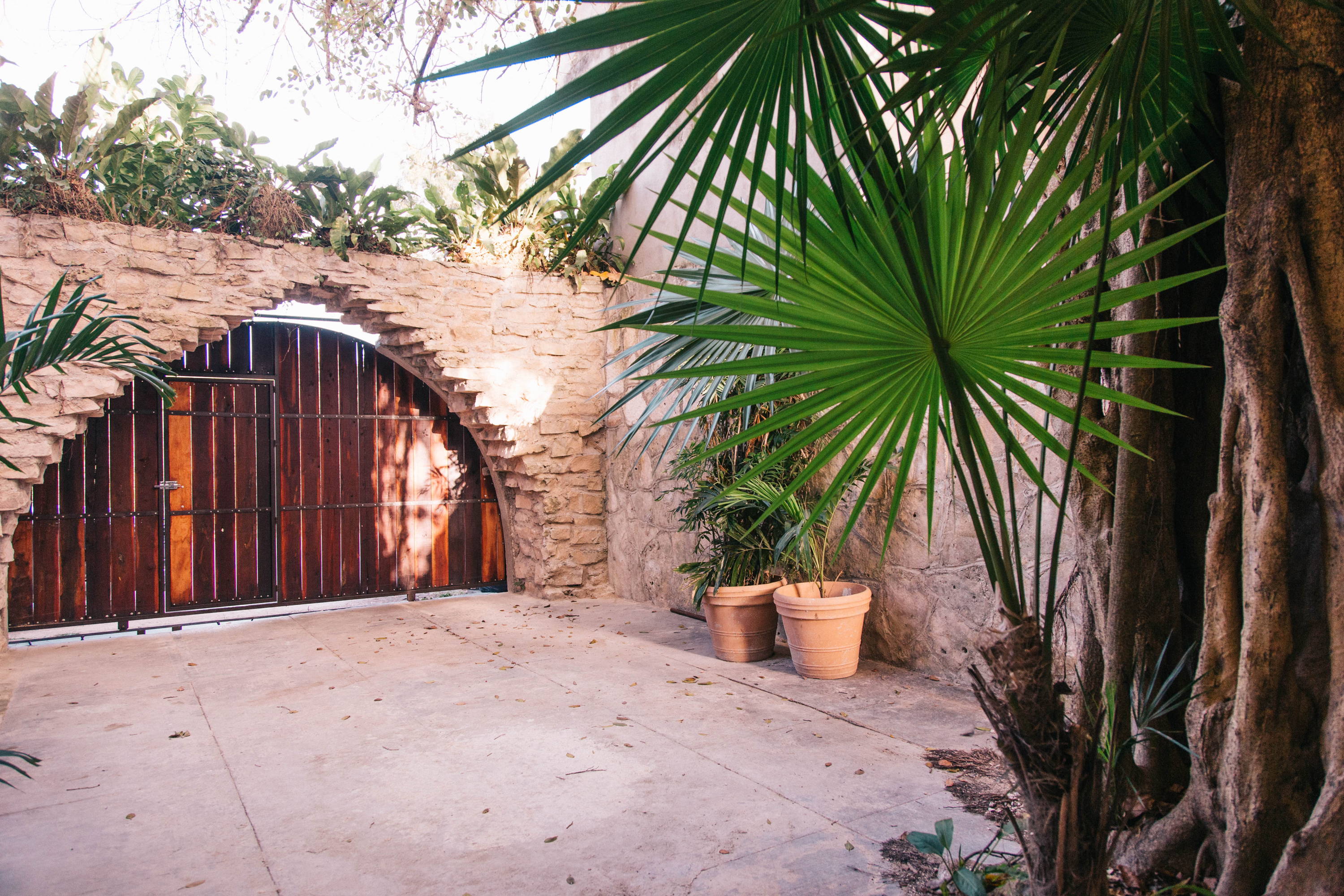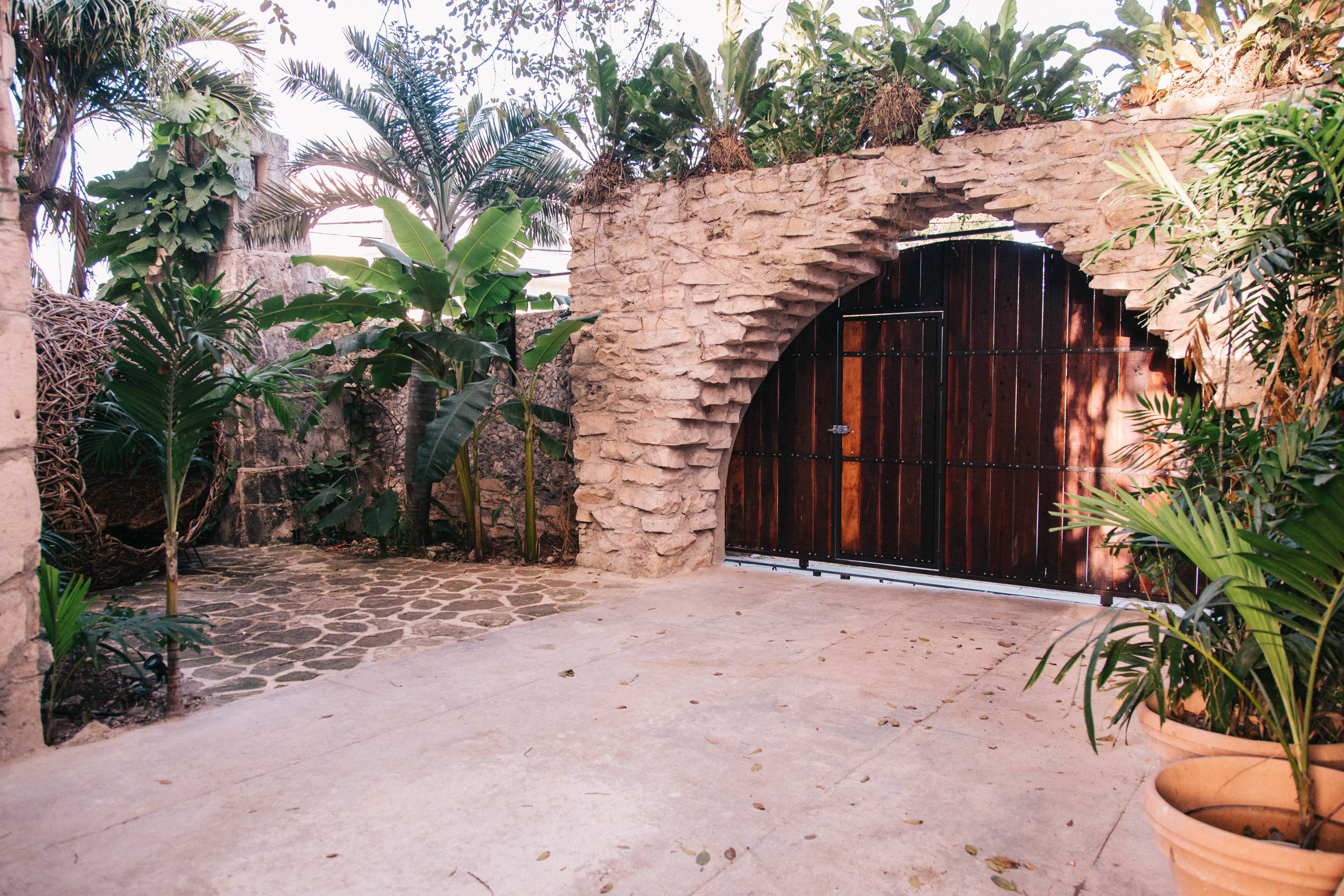 ---
Our Lookout Point
At the top of the house, is our lookout point. We have a lovely setup there, where you can have a cup of coffee and enjoy a topmost view. At night, our hanging lights turn on and it is quite magical. 
---